Despite the fact that the market is recovering slowly from the price drop caused by the Russian invasion, some tokens, such as Terra Luna, are skyrocketing.
The price of several major coins plummeted by 15% after Vladimir Putin seemed to declare war on Ukraine by sending troops into the sovereign country — with world leaders criticizing Russia's actions as fighting erupted in various regions on Thursday.
However, by Friday am, the market had stabilized and rebounded. Terra (LUNA), the coin that lost the least when the invasion destabilized the markets, gained an incredible 28 percent from Thursday morning to Friday.
LUNA is currently trading at around $66.95, and it is the only major stock that has increased in value over the last week: it is up 31% from last Friday morning's pricing.
According to price chart analysis, LUNA could continue its rally to $69 before hitting resistance. The relative strength index (RSI) reached 72, indicating that prices are cooling as the asset approaches "overbought" levels.
Motives for Making Healthy Decisions
TerraUSD is an algorithmic stablecoin (a coin whose value is expected to be tied to the United States dollar) established by Terraform Labs. It is not backed by reserves, unlike some other stablecoins. Rather, it coexists with Luna in a symbiotic partnership. To recap, if the value of TerraUSD deviates from a dollar, people can profit from an arbitrage opportunity by switching from Luna to TerraUSD. TerraUSD's supply is brought back in line with demand as a result of people taking advantage of the arbitrage opportunity, keeping its value at $1.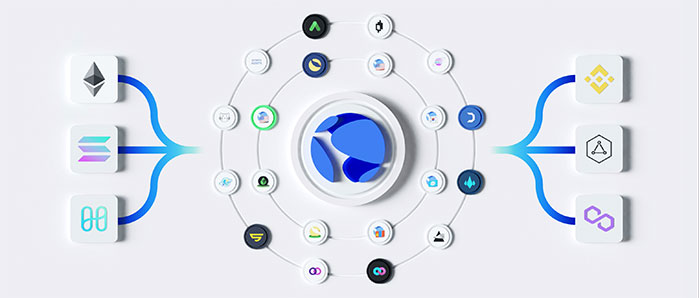 Terra's Luna exploded on Wednesday, following a major statement from its designer, Terraform Labs. It has raised $1 billion in order to purchase Bitcoin. The Bitcoin will be used to ensure that Terra's stablecoin TerraUSD can withstand any unanticipated outlier occurrence. That's a lot to take in, but it's all excellent for Luna's long-term adoption.
As reported by Yahoo News:
"Earlier this week, Singapore-based non-profit organization Luna Foundation Guard (LFG) said it would create a bitcoin-denominated reserve as an additional layer of security for UST – Terra's decentralized stablecoin, whose value is pegged 1:1 to the U.S. dollar."
LUNA has been one of the biggest winners in the crypto market over the last two years, as demand for decentralized financial services, which rely on smart contracts rather than third parties, has grown among regular traders. According to data from tracking tool CoinGecko, investors have gained 54,400 percent from the low of $0.121798 on March 18, 2020, to the current level.