The world is on the brink of a technological revolution, and the Metaverse is at the forefront of it all. A concept once relegated to science fiction is becoming a reality, and tech giants like Fujitsu are leading the charge.
Embracement at All Levels
Recently, a group of companies, including JCB Co., Ltd., Mizuho Financial Group, Inc., and Sumitomo Mitsui Financial Group, Inc., has signed a basic agreement for the creation of an Open Metaverse Infrastructure called RYUGUKOKU using the Metaverse construction framework "PEGASUS WORLD KIT" (PWK) developed by JP GAMES Inc.
The goal is to create the "Japan Metaverse Economic Zone" by integrating their technologies and services, including gamification, FinTech, and ICT.
This is a major step forward in the quest for a fully functional Metaverse. RYUGUKOKU will enable interoperability between different Metaverse platforms. It will serve as a new social infrastructure for enterprise DX, including information dissemination, marketing, work style reform for domestic enterprises, marketing, consumer DX and consumer EX.
RYUGUKOKU  is not just a Metaverse infrastructure, it incorporates elements of an online alternate-world role-playing game based on a unique fantasy worldview. Each Metaverse service and content presented inside RYUGUKOKU (TBD) takes on the form of a moving "city," "castle," or "vehicle" that roams around that virtual world. Users can engage in an RPG-like experience as they travel through different realms and encounter various content and services.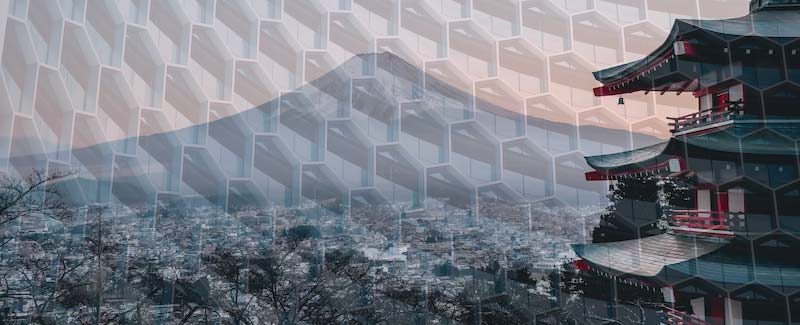 But the significance of this agreement goes beyond just the creation of RYUGUKOKU (TBD). It represents a significant shift in how companies and government agencies approach the use of technology. The Metaverse is set to revolutionize not just the gaming industry but every aspect of our lives, from education and healthcare to commerce and entertainment.
Fujitsu and other tech giants understand this, so they embrace the Metaverse with open arms. By providing this infrastructure to companies and government agencies outside of Japan, they can expand the "Japan Metaverse Economic Zone" globally, paving the way for a more connected, immersive, and exciting future.
In conclusion, the metaverse offers immense possibilities for the future. It could revolutionize how we live, work, and interact with each other. The metaverse can provide a seamless, immersive experience that blurs the lines between the physical and virtual worlds by leveraging the latest technological advancements. The metaverse can enhance our lives in countless ways, from entertainment and gaming to education and healthcare.
Embracing the metaverse future offers tremendous opportunities for businesses, entrepreneurs, and individuals. By tapping into this new paradigm, we can create new business models, explore new revenue streams, and connect with people worldwide.
The metaverse offers a level of interconnectedness that has never been seen before and can potentially transform how we think about community and belonging.