The levels of risk that come with margin lending and trading was evident on the 26th of May 2019 when prices of CLAM market over at Poloniex crashed, leading to lenders losing 1800 BTC. The latter BTC amount translates to 13.5 million US dollars. Although Poloniex had proper mechanisms in place to prevent such losses, the speed at which the crash in price took place led to the mechanism failing.
While Poloniex has gone back to the drawing board and initiated some measures to prevent any such occurrence, this is what led to the loss. Per a statement from Poloniex, the loss occurred because of several reasons. However, firstly, Poloniex preventive measures failed to kick in because of the lack of liquidity at CLAM market.
The latter led to automatic liquidations present in CLAM margins not being processed, as they would typically do in a liquid market. Furthermore, a considerable amount of the total loan was in CLAM as collateral hence borrowers' positions together with their collateral lost value together. With the damages already done, some borrowers cannot repay their loans with digital assets in Poloniex platform. 0.4% of Poloniex users are affected by the crash in price, which led to all existing BTC loans getting a reduction of 16.202%.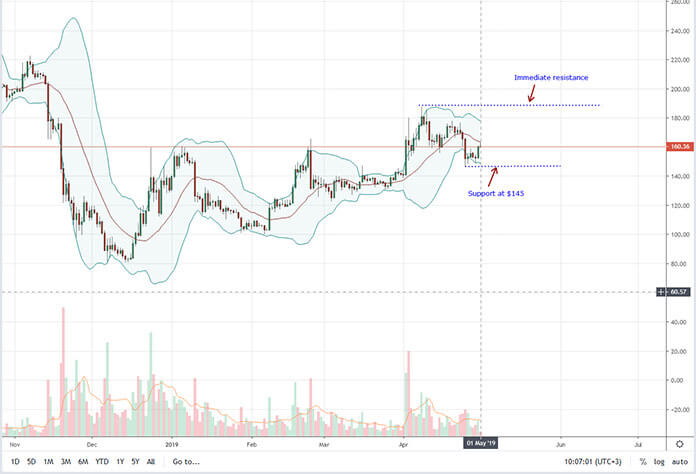 Measures being taken
At the moment, Poloniex is pushing borrowers to repay the loans and has also frozen all defaulters' accounts. On the other hand, steps have been taken to prevent any further crash of prices. Firstly Poloniex got rid of margin trading in 4 assets MAID, FCT, CLAM, and BTS.
The decision to remove the four assets was a result of lack of liquidation. However, the four assets might be available once their liquidations levels improve. In regards to preventing any such crash, Poloniex has added more additional layers of monitoring risks in margin trading. The added layers are in place to monitor and inform the platform administrators of any change, which might affect the process and led to enacting of the preventive measures.
On the last measure, Poloniex is putting more additional market protection measures such as the previously launched NICE/Actimize's a market surveillance tool. The latter are in place to stop any significant price slippage together with over concentrated position.