It's been a long time coming and now that it's here, it's almost surreal. The time when the Stellar project shades off its fun-loving, youthful and moon-loving personality for the more mature, grounded and professional image, the one that will surely make it land on the moon. Well on Monday, March 11th, Stellar Development Foundation revealed the newly designed Stellar logo and brand that should soon be launched this coming May.
As a farewell to the long-serving cartoon rocket ship, Stellar bade farewell with the following words in the new logo announcement:
"So long, Rocketship! You've served us well, and we'll remember you fondly. As you blast off on a hero's journey to explore the universe, know that we wish you all the best. Please tell the vast, empty reaches of space all about broken payment systems back here on Earth."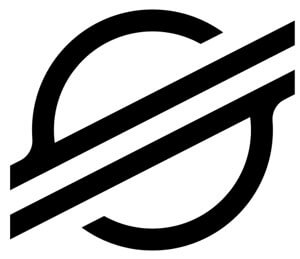 To design the new logo, Stellar Foundation enlisted the services of design firm Kurppa Hosk with the following three requirements of the perfect logo to take Stellar all the way to the finish line. First off, the new logo should be versatile, able to be used on any form of media from billboards to websites; from tee-shirts to movie posters as well as the much anticipated national media and alongside the likes of the globally acceptable Dollar or Yen.
Secondly, the logo had to tell the Stellar story by portraying the fun side of the crypto project's community while at the same time being formal enough to represent money; not too boring for the young kids but fun enough to be inclusive for everybody. As part of this requirement, despite the need to shade of the past image of a cartoon rocket ship, the new logo could still give a nod to the more playful, space-exploratory side of Stellar… the moon.
The last requirement was that the new logo should work as a currency symbol. Imagine a cryptocurrency standing next to the Dollar sign or the Euro of Pound symbols. That is what Stellar was shooting for and one thing that you'll notice with most currency symbols is that they have circles or wavy lines with line strokes cutting through them in one way or another.
"On its own, our logo will represent Stellar Lumens, so it should be able to stand in for the coin. But also, in the future, when Stellar is a global monetary standard, the logo will need to work in-line, so you can type it in a sentence as you do with $ and € and £ and ¥," the Foundation stated.