The people of Stellar.org, a non-profit organization whose mission is to connect people with low-cost financial services to fight poverty and maximize individual potential, will launch its second round of lumen´s distribution on June 27, unit of cryptocurrency with which they will make available to the public up to 16 million lumens to bitcoin holders or the equivalent of 16% of the initial lumens of this initiative.
On last October 2016, Stellar.org carried out its first lumen distribution program for bitcoin holders as part of the commitment to reserve 19% of the initial lumens – a total of 19 billion lumens – for people who own bitcoin .
How will this new distribution of lumens work?
On its website, Stellar explains a simple timeline that we reproduce below:
.- June 26, 2017: They will take a snapshot of the chain of blocks in the first mined block with a time stamp on June 26 (UTC / GMT). This snapshot will record the currency balances of all bitcoin accounts at that time.
.- June 27, 2017: Will publish a claim page, allowing bitcoin owners to verify that they control a given bitcoin address. We will then ship the lumens from that address to the provided Stellar account.
August 27, 2017: The bitcoin lumen program will end. If there are unclaimed lumens, they will go to the Stellar.org operational fund and the Build Challenge.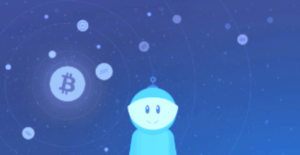 How does the Stellar network compare with Bitcoin?
We can summarize as main differences between the Stellar network and Bitcoin, the following:
Stellar is based on a consensus algorithm rather than mining. This means that transactions are confirmed in a few seconds.
Lumen supply increases at a fixed rate of 1% per year.
Stellar aims to enable users to make transactions in their chosen currency (fiduciary or digital).
As a non-profit organization Stellar does not charge individuals or institutions for the use of the Stellar network.
Stellar.org covers operational costs in several ways:
5% of the initial lumens are reserved for operational costs.
Stellar.org accepts donations tax deductible from the public.
The distributed Stellar network consists of servers running the Stellar Core software. Stellar is a non-profit organization that contributes to the development of social welfare tools and initiatives around through its network, promoting financial inclusion.
We invite you to follow the day by day about the cryptocurrencies, blockchain and bitcoin world at Crypto-economy.