It has been confirmed that two of the big ones in the crypto industry combine for the creation of a new blockchain. This is Stellar who has acquired Chain, in order to create Interstellar.
According to it has been announced, the acquisition agreement was finalized only a few days ago, with which Stellar and Chain will form this new entity called Interstellar that will be led by Adam Ludwin, who will be the CEO of Interstellar, and Jed McCaleb, who will be the CTO of the new formation.
Although the precise terms of the acquisition agreement have not been disclosed, it was learned that the agreement was valued at almost $ 200 million.
The final result of this combination of companies for the creation of Interstellar is based on the particular conditions and needs that both Stellar and Chain had been presenting. Stellar has been moving forward with a good job with some well-known financial brands, and he needed a better projection that meant access to institutions that could help them market their potential, which Chain already had in good links.
For its part Chain saw that Stellar was succeeding in its goal of creating a platform that could excel in the issuance of assets, although in large part so far it was with new companies. So that mutual problems became on a solution opportunity.
Interstellar will not be oriented to intervene in any way the cryptocurrency Stellar, XLM. This will be more focused on everything related to software, serving as a layer of the platform for the network to be more powerful and allow those organizations that want to take advantage of Stellar to get the best out of it.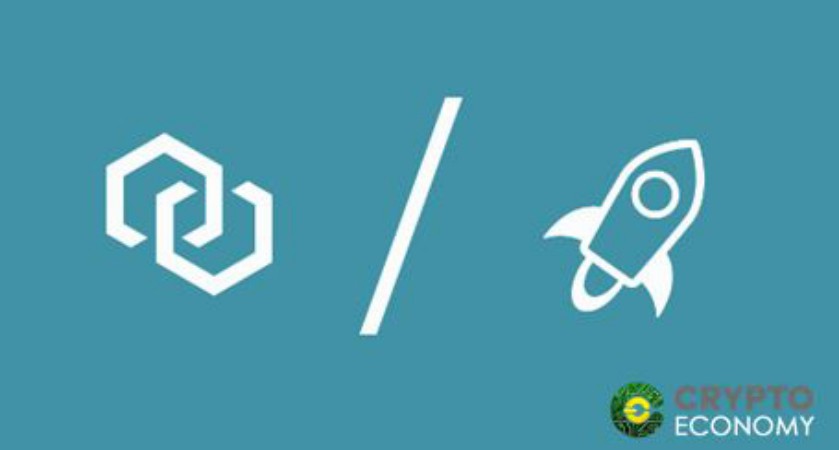 Interstellar will start working with Stellar Development Foundation to grow the software in a coordinated way with other startups for profit, according to Adam Ludwin. Likewise, Interstellar will continue working with the companies with which Chain already had established projects.
From a more practical point of view, the combination of Stellar and Chain in Interstellar will result in the use of the chain block service in the Sequence cloud, introduced in October 2017 by Chain, and the technology behind its Chain Protocol, which consists of a set of tools designed to allow private blockchain networks, all in conjunction with the Stellar software, allowing the new company to work with private and public networks.
Basically it would be something like where it makes sense to have assets in a private environment, Interstellar will use Chain's products, and when it makes sense that these assets are transferred through a network, they will use the Stellar software.
The thrust of this new company will continue to be to maintain the objective of remaining at all times in the development of technology that allows the development of a platform for the creation of new assets.
The new combined organization will retain all of Chain's employees, so that a continuity in the quality of development is ensured, and this is added to the contribution of the Stellar team, achieving a very promising new company: Interstellar.