Bitcoin's scaling solution Lightning Network payments are soon getting supported by United States-based Bitcoin (BTC)-supporting payments service Square's mobile-based Cash App platform. According to Square and Twitter CEO, who also happens to be a Bitcoin bull Jack Dorsey, it is "a matter of when not if."
Dorsey was speaking during an interview with podcaster Stephen Livera alongside Lightning Labs CEO Elizabeth Stark on Monday, February 11th, 2019. Dorsey's statements alluded to the fact that his team at Square could be working on an integration to incorporate the lightning feature into the Cash App.
Last year, the Cash App achieved some very significant milestones. In December, Google Play ranked it the most downloaded finance app in the store. The company itself was achieved Yahoo's popular Company of the Year award for 2018. Reports show that in 2018, the Cash App had approximately at least 7 million active users.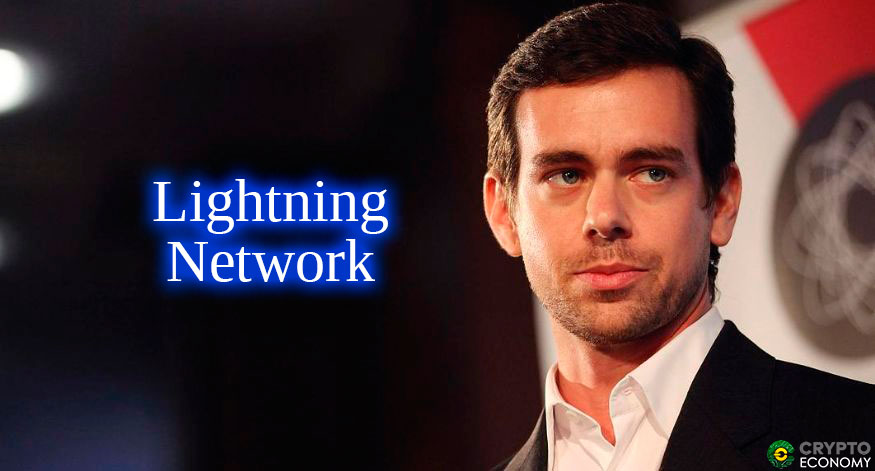 The issues that Square are working through to ensure a smooth integration include determining that the speed and efficiency of the new features provide an upside to using the application or not.
"[…] how do we make sure that we're getting the speed that we need and the efficiency," Jack said adding that "We don't think it stops at buying and selling [bitcoin]. We do want to help make happen the currency aspect."
Last week, Jack took part in the Twitter-based Lightning torch experiment that seeks to popularize the Bitcoin scaling solution. The experiment entails receiving a payment from someone that trusts you on Twitter. Once you receive the payment through the lightning payment channels, you add some bitcoin to the received amount (10K satoshis) then again pass it along to another individual on Twitter that you trust. Other notable influencers that have taken up the torch include Elizabeth Stark and CZ, the CEO to the leading cryptocurrency exchange Binance. So far the torch has been passed on to more than 175 individuals.