Sportsbet.io, a crypto-based sports betting platform, and English Premier League (EPL) football club Watford FC will host Crypto Cup 2020 meet-up event at the end of this year's EPL season, dated May 16.
Sportsbet.io made the announcement in a press release published March 3. According to Sportsbet.io, the Crypto Cup 2020 will be a meetup of crypto enthusiasts at Watford FC own stadium Vicarage Road for a day of debate, education, and a 5-a-side football tournament.
The event is scheduled on May 16 where guest speakers, entrepreneurs, developers and newcomers will get together the crypto community's most pressing issues.
Watford FC will also host a round-robin football tournament at the event. Fans and crypto enthusiast can enter their team in the event by donating 0.557, approximately 5,000 euros, to charity chosen by the organizers.
The team will have a chance to play on the hallowed turf of Vicarage Road. Each team will receive a pre-match team-talk from a Watford legend, a former or current star player from the club. The winner of the tournament will lift the Crypto Cup 2020 trophy.
The crypto fans can buy a Crypto Cup 2020 conference ticket for 0.04 Bitcoin where they will have the opportunity to meet with the industry leading mind. They can also buy a signed a Watford FC signed shirt with Bitcoin logo on it.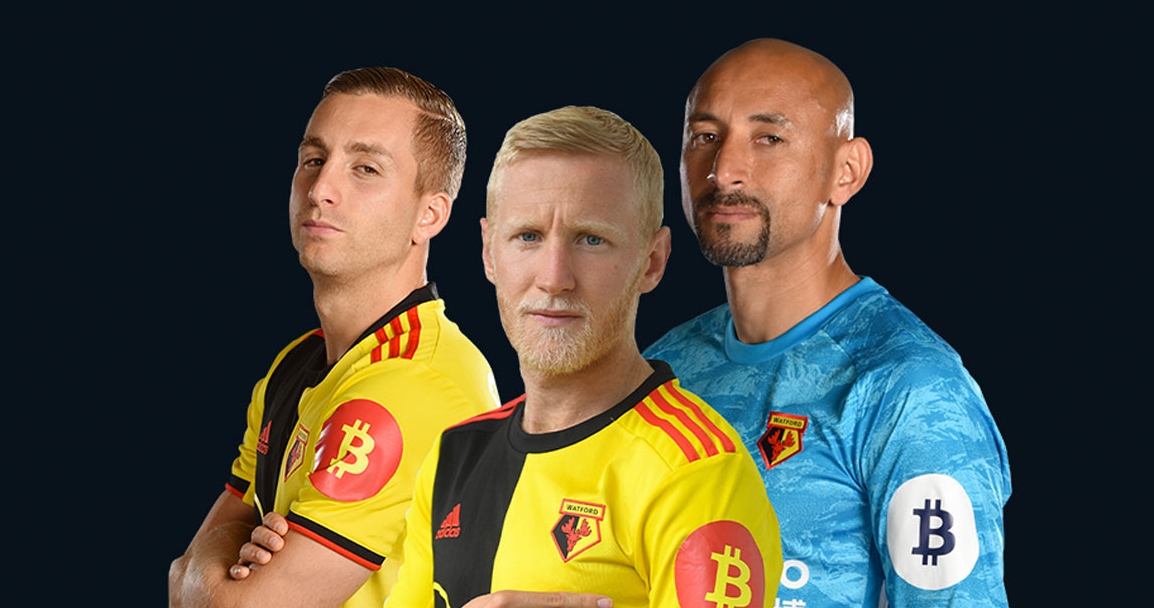 Paul O'Brien, Commercial Director of Watford FC, about the event, commented:
"This is the first event of its kind to be organised at Watford FC, throughout this season we have been delighted to welcome the crypto community to experience match days at Vicarage Road, through our partnership with Sportsbet.io and the Bitcoin jersey sponsorship. Now in May, we will support this partnership with a special day which will allow the crypto community to play at the Vic, whilst immersing themselves in discussions, education and fun."
Blockchain and cryptocurrencies are making big moves sports industry, especially in Soccer. FC Barcelona, Juventus and Paris Saint-Germain (PSG) have their own fan token. UEFA will also sell one million tickets through a blockchain-enabled app for UEFA EURO 2020
Tim Heath, CEO of Sportsbet. Commented:
"After witnessing what an impact football sponsorship has had on raising awareness for cryptocurrency, we're really looking forward to taking it even further with Watford FC. Being part of the conversation on the day with both fans and experts, exploring what the future of crypto adoption looks like and enjoying the Vicarage Road experience is a brilliant opportunity for all involved."
As reported earlier by The Cryptocurrency Post, Ultimate Fighting Championship (UFC) has partnered with Dapper Labs to bring digital collectibles to UFC fans.