SONM is a platform that allows Linux operated systems – and other PC's OS in the future – that is anywhere in the world can join the network and operate as miners, and thus obtain tokens when performing calculations for everyone in the peer-to-peer network through the SONM application pool.
A blockchain entrepeneurship whose growth we will discuss here, from the perspective of Igor Lebedev, who is part of the SONM team, and who has given us this interview.
Interview with Igor Lebedev for crypto-economy.net
-How is being your experience with the SONM project?
-I first heard about SONM some time before their ICO. I examined the whitepaper and it seemed as a feasible project with chances on bright future. So I participated in ICO with a minor Eth sum, just for interest and fun. Then I was hanging out in SONM public chat, one evening I noticed Sergey there and asked him about open vacancies. We had a talk, then a couple of meetings and I got an offer.
I like this project and give it all the time I have.
-What are the main features that differentiate SONM from other decentralized computing networks?
-This is one of the most common questions that I hear about in public or personal conversations. After the ICO there was much of analysis performed. In the whitepaper, many of useful and feasible technologies are mentioned, and we need to define how will that look like from the customer's point of view. To talk about differences, we need to make it clear – what are the products, that we would like to compete, or that will compete with us. We need to define the product.
So, we defined two key user categories – the first group is the hardware owner's, another group is application (or payload) owners. So the SONM product looks different for that two groups.
From the application owner's point of view, SONM network will provide functionality similar to Google Container Engine or Heroku. SONM will allow executing containers in Docker environment, building complex applications based on microservices, perform automatic orchestration, failover, grow on-demand. It will initially look and work like IaaS, and later like PaaS. The supercomputer functionality works on top of that. This is what makes a difference from other decentralized computing networks. SONM is based on the marketplace, which is the driver for resource distribution.
From the hardware owner's point of view, SONM will look like another way to utilize computing resources
-What kind of rewards will be given to token holders?
-At this point, I am supposed to give an exact and clear answer about rewards and perhaps to mention fees. The initial idea, described in the whitepaper, defines the following token use cases, providing value for token holders: SNM tokens would be used to pay for resources on the market; and network fees would be collected from settled deals. Currently, we have worked out the first part – the marketplace. The second part is now under research, including technical legal questions. The team would like to implement fees as was initially proposed, but we have to select the exact way of implementation carefully.
-What kind of work will the miners perform and how will they be rewarded?
-It must be clarified, that we rejected term "miner" in favor for "worker" because in the cryptocurrency world mining means the process of emitting new coins as a block reward, while all SNM tokens are already minted on the ICO. So, the workers provide some idle computing power for rent to other people who need to run some computations. This way, workers are the suppliers of computing power who get rewarded by SNM tokens from the computations requestor's funds.
-When can the workers contribute their computing power to the SONM network?
-I wanted to start my answer saying, that MVP is due to be launched this winter. But then I remembered, that there was a funny and perfectly true remark from the community, that we cannot work on the globally distributed supercomputer and use word "winter" at the same time, because winter is somewhat relative, just similar to the timezones. So by winter, I mean December 2017 – January 2018, this is the estimation time to launch MVP on test Ethereum network. This is the first time when workers will have the first opportunity to contribute their computing powers to the SONM network. However, at this time, the work would be on the test network, which means, that payments would also be in "test" tokens, not something you can go and sell on exchanges. We have a project for the test network period of system lifecycle, which we will disclose later, but what can I say now is that the incentive for participating in the test network would be non-monetary. Test network participants would be able to earn some reputation in advance of the system going to live network, thus receiving value and other benefits and fun. Contributing to live network would be available by August 2018.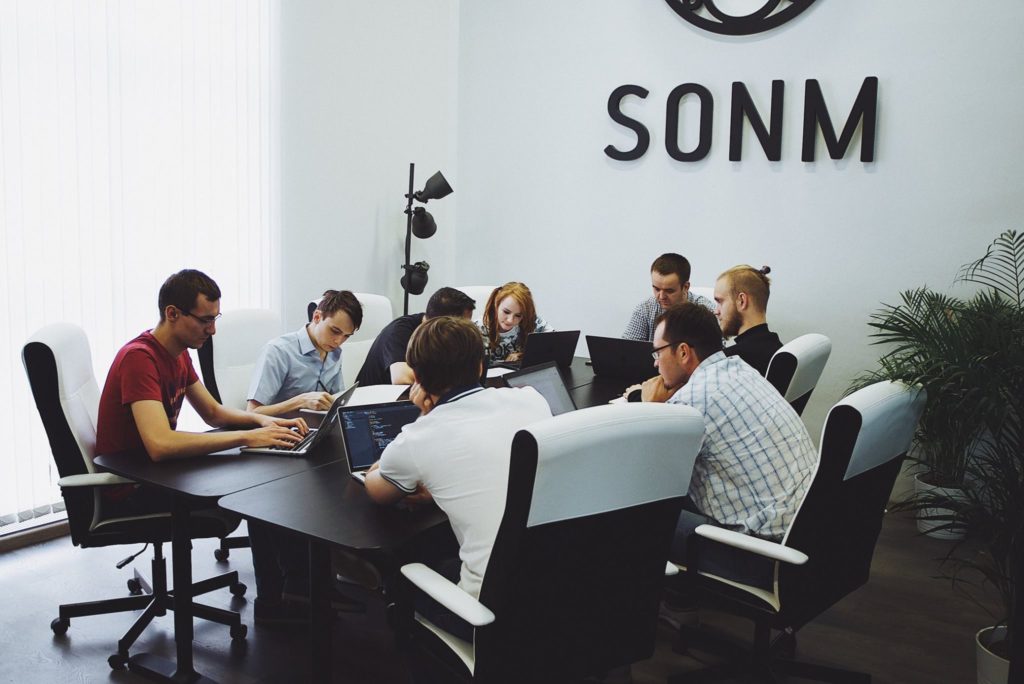 -What can you tell us about the new additions that you have recently had in the project's team?
-We need to agree on the time, based on which to consider new additions. Since the September monthly report our team was extended by system analyst Anastasia Lvova, and smart contracts developer Sergey Bolotaev, we also finally invited QA lead Alexander Efimov, they all are already working with us. We also invited more developers, who will join us in November. We are going to establish full product QA including unit and module testing, manual functioning testing, integration testing, load and stress testing – all to provide high delivery quality, starting from MVP-testnet release.
-Recently it was announced the launch of a prototype wallet. What will be its main characteristics?
-According to our updated roadmap, we are going to release wallet around December 2017, and it will include abilities to work with SNM tokens and Ether, make votes with the weight of your tokens for questions, brought to public voting.
-How will the marketplace of computing services work?
-An application owner, a person that is willing to launch application somewhere, downloads our client. He then defines, what kind of resource he wants to rent (CPU, RAM, disk, network, and GPU) and for what period. This bid order goes to the market, and our software automates this.
On the other side, a person with a PC, using our software, defines what he would like to rent out and for what price. This ask order also goes to market.
Then some magic happens (the market is decentralized, the client's node will point-to-point contact best matching hubs and other things), and if bid and ask orders are satisfying each other, if both parties like each other (reputation), the deal is placed on the blockchain, in a registry smart contract. From this point of time, both sides have no turning back.
After the deal is on the blockchain, the application owner gains the ability to deploy his application on the rented hardware – he uses typical API on the local SONM node at his side. Currently we will provide our API, but we think about providing something similar, or even compatible, with some modern container orchestration API (you know them, I will not spoil it for now, but we are working on alternatives). The application is wrapped in Docker container and deployed on the supplier's PC, execution limited by the agreed resources. The app now runs. This is it.
That all said should look like a plain IaaS, and it an IaaS on the initial state. The market is a way of reaching consensus about what application would be executed on the SONM. The application owner may buy multiple resources, or even all resources – if he can afford. So, it is technically possible to focus all SONM network resources on a single scalable application, running in multiple instances on multiple PCs, but resources are not free.
IaaS is the foundation, the basics. It requires the application owner to manage his application manually or use external orchestration software. Later, SONM development will focus on PaaS, on automatic scaling as was mentioned in the updated roadmap. So automatic scaling and load balancing are on the way, and we need to do it sequentially.
-Within the broad functions that decentralized computing can offer, will we see streaming applications and games on the network?
-SONM is a platform, an IaaS at first, then PaaS. It is up to application developers to decide, what services they will bring to the SONM network. Streaming applications will receive clear benefits working on top of SONM, because will provide global distribution. For game developers, it depends on the system architecture. If their backend runs on Linux in a microservice-like approach or is capable of running in parallel on multiple nodes – then that should be fine. Nevertheless, there is a trend to develop new applications with the ability to scale over multiple nodes, to work in parallel, so we will see new applications written and launched with such an architecture, which fits to work on SONM network.
-As for the hosting of game servers, how does the SONM network guarantee the stability of a server?
-SONM Network will motivate Hubs and workers to keep tasks running  – we will provide the rating system that will help customers to know which Hub is better for this kind of tasks. deals/contracts between customers and suppliers will be for the certain period and supplier guarantees that the computing resource will be up and running. For example, if the supplier shuts down his machine during the working process – he will have to either confirm his failure and lose his deposit or reject the claim and lose reputation (which would be of more value, that plain funds).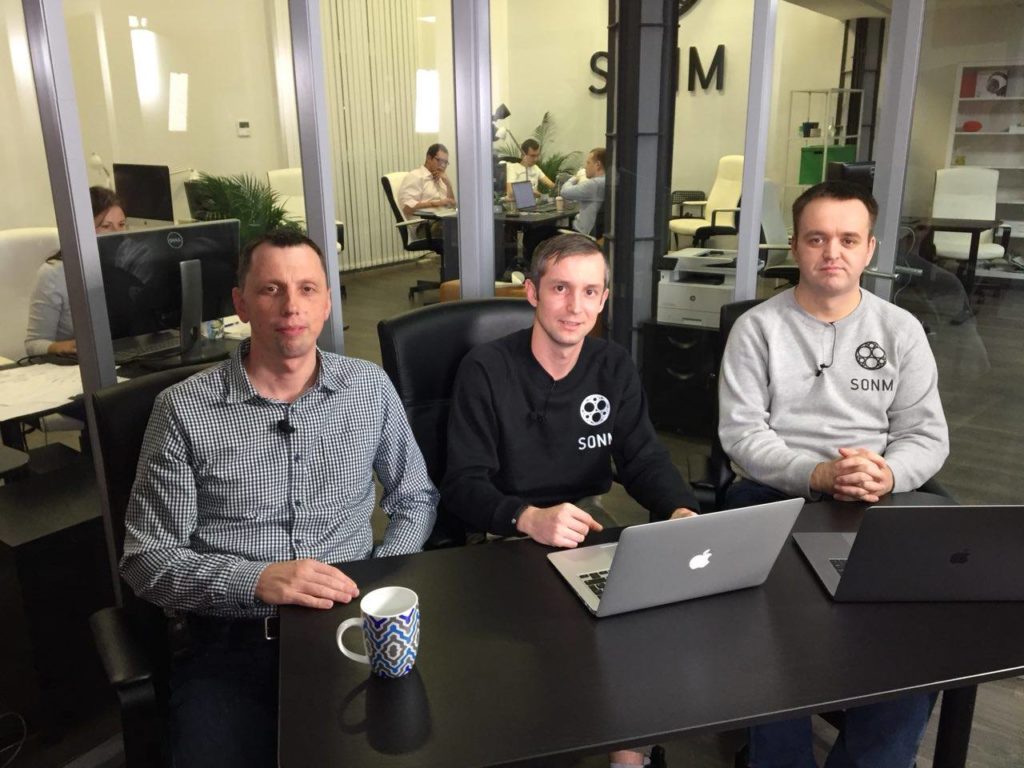 -What can you tell us about the negotiations with Bittrex so that SONM can be added to the exchange? Will SONM be in other major exchanges like Poloniex?
-I cannot comment on this, because it's not my duty, and because of other reasons. However, what I can say and what I am involved in is that we are currently negotiating with companies, that can provide an independent security audit of our token. We already have a short list and settling terms and conditions. You may guess why we are doing this. This will take some time.
-Which progresses are ahead and what can we expect from SONM for 2018?
-2018 will be fulfilled with work, it's going to be a hard time. We plan to deliver MVP-testnet in Q1 and in Q3 we plan to launch MVP functionality on Ethereum live network.