Through a partnership with MakerDAO and Airtm, Taringa is about to run a pilot program that will see its users get rewards for their contribution in the network.
The platform, dubbed as Taringa Pioneros will be based on blockchain technology and MakerDAO stablecoin DAI will be the platform's cryptocurrency. Currently, the platform will start as a trial program, but it will eventually be rolled out in full sooner.
Instead of having to construct a new system for Taringa Pioneros, the reward system will use the reputation system already in place. The reputation system was in place to reward a contributor with points based on the popularity of their content uploads. The points are Taringa way of boosting activity in the platform. Besides contributors being the only ones who get the points, users also got points from contributors. For users, they got their points as a reward from the contributors for their participation.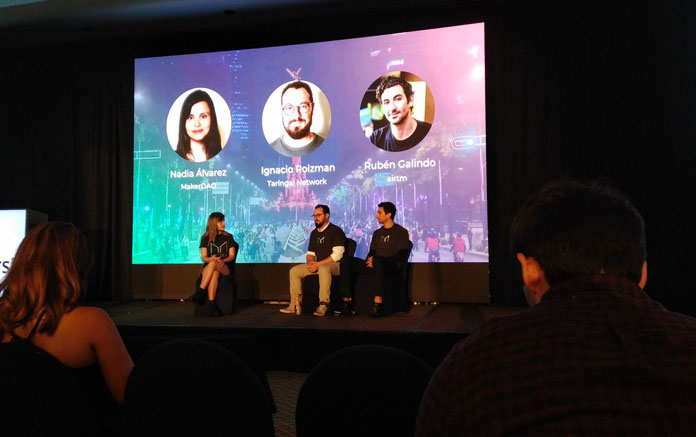 Taringa Pioneros to Monetize the Points
While the above was all about increasing the contributor's reputation and their ego, for Taringa, Taringa Pioneros will reward user's cash. Taringa Pioneros will take the reputation system workings leverage it on blockchain technology to reward users with DAI. Once paid with DAI, users can ahead and exchange them for cash via Airtm platform.
While Facebook is preparing for its upcoming hearing later this month, for Taringa, the above marks its entry into a vast sector that is full of potential again. This is after its revenue distribution system based on Bitcoin flopped after hitting some hurdles. The system went down after its popularity reduced when Taringa took down pirated content. Similarly, there were also issues with the law. However, its failure in the revenue distribution system did not deter Taringa from going back to the drawing board.
As the new platform takes shape and users start enjoying their rewards, for Taringa, it is yet another time that it is fronting a new project and changing how business is done. Instead of taking the sector head-on by launching its coin just like what Facebook did, Taringa is taking a different route to enter the crypto sector.