A Bitcoin address associated with the infamous Silk Road darknet market has just transferred $1 billion worth of BTC. In total, the anonymous owner moved 69,370 coins which were inactive for years. The news was reported by the leading crypto intelligence firm CipherTrace on November 3.
According to the CipherTrace report, the anonymous users transferred 69,370 Bitcoin via two separate transactions. At the time of writing, these assets are worth almost $1 billion. On-chain analysis shows that the address is connected to the Silk Road marketplace. The Silk Road is a darknet drug market that federal agencies finally shut down in 2013.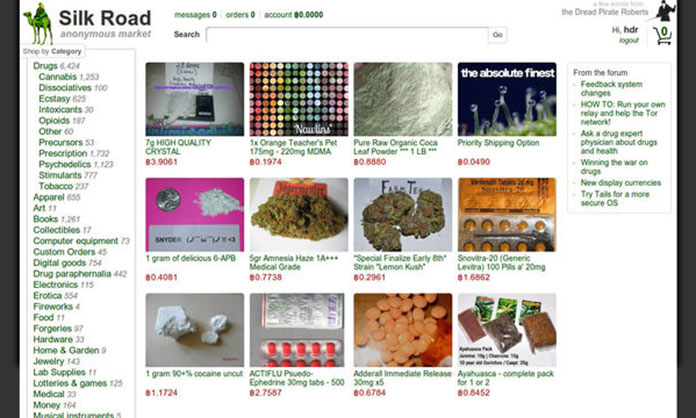 Within the first transaction, the anonymous individual sent only 1 BTC. This was most likely done as a result of the user testing whether the transaction will fail or not. After miners have confirmed the first transaction, he moved the rest of his coins. CipherTrace notes that it is highly likely that the user sought to 'stay up to date with the Bitcoin network.' This would be done by switching address formats.
The crypto intelligence firm reports that the last time a Silk Road address moved funds was in April 2015. We also remind readers that in the meantime, older addresses received access to various hard fork rewards. Therefore, these malicious addresses would also own Bitcoin Cash and Bitcoin SV, which they could freely dump on the market.
Did a hacker crack the Silk Road Bitcoin wallet?
CipherTrace believes that there is a high probability that someone hacked the wallet and received access. Inside the report, the security team states:
"These movements could possibly mean that the wallet owner is moving funds to new addresses to prevent hackers from accessing the wallet.dat file or that hackers have already cracked the file."
The hacker community had access to the Silk Road funds via an encrypted wallet file for years. In September 2020, a user on Twitter revealed that he also received access to the wallet.dat file. At the time, the user asked the community to help him with decrypting the wallet, which contains 69,370 Bitcoin. If this was not a joke, it is possible that the Twitter account in question finally succeeded in cracking the wallet.
The Silk Road reigned for years on the darknet as a market where internet users could purchase and sell illegal products. Most of the time, users would trade drugs which they would purchase via Bitcoin. In 2013, the Federal Bureau of Investigation finally shut down the website and arrested its founder Ross Ulbricht. He was subsequently found guilty of money laundering, hacking, and trafficking illegal narcotics.
---
If you found this article interesting, here you can find more Bitcoin news