Shiba Inu (SHIB) witnessed a sudden spike following an invitation at this year's SXSW Film & TV Festival and Exhibitions meet to showcase its "SHIB: The Metaverse". Attendees will get an exclusive sneak peak into "WAGMI Temple", a digital architectural designed landscape.
The Shiba Inu (SHIB) ecosystem is growing leaps and bounds. After plummeting to unexpected lows in 2022, the dog themed cryptocurrency is claiming retribution at the onset of the new year. Recently, the Shiba Inu team joined hands with a luxury brand, Bugatti Group, to launch a limited-edition collection of physical items and collectible non-fungible tokens (NFT).
Furthermore, the memecoin's clothing partner John Richmond announced "Richmond X", a brand-new collection that will be presented at the Pitti Immagine Uomo event in Florence, Italy. In November, SHIB had also partnered with crypto-friendly travel booking website Travala to launch a special deal allowing SHIB users to get a free $25 travel credit.
Invitation to Showcase Metaverse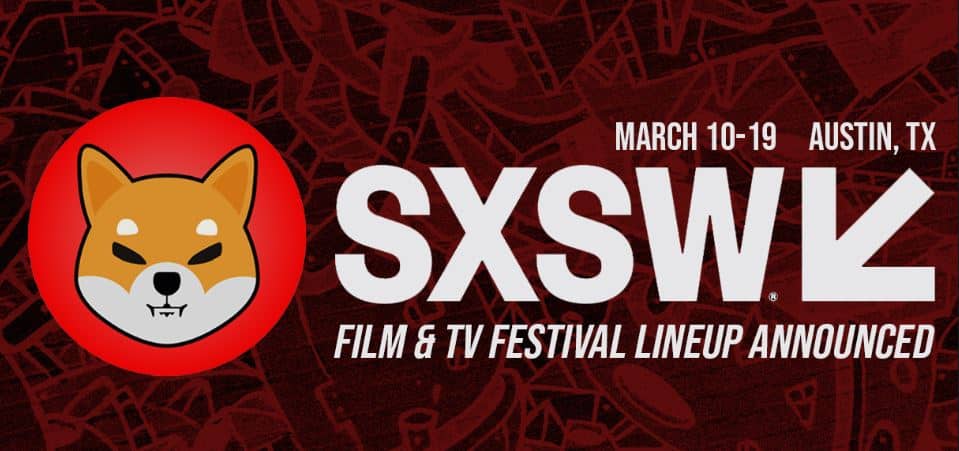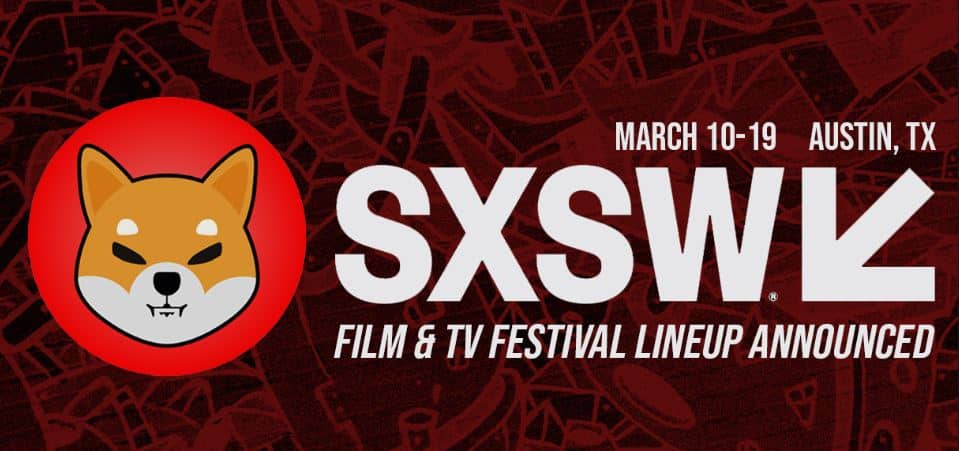 In the latest development, the SXSW Film & TV Festival and Exhibitions meet title, "SXSW XR Experience" has invited Shiba Inu and SHIB: The Metaverse to display its metaverse experience. The event which will happen in March in Texas, showcases immersive projects by talented international producers for the SXSW attendees.
The tech event will provide its attendees with a first-hand preview of WAGMI Temple, the first of 11 hubs in Siba Inu's metaverse. It will also allow interested attendees to understand about the Shiba Inu (SHIB) token and learn how to connect their digital wallets to purchase Metaverse land.
According to the official blogpost, WAGMI Temple Hub is "a Zen-like realm with calming sensations, meditation, natural beauty, and spiritual connections to the world". The hub diplays zen-inspired landscape such as plants, sculptures, and water, designed to create a relaxed space for SHIB: The Metaverse.
For immediate release: Shiba Inu & SHIB The Metaverse have been invited to exhibit at this year's SXSW XR Experience. The VR/AR experience showcase is open to all badge holders at SXSW March 2023 in Austin, Texas @sxsw

Read more: https://t.co/51Oa3DwshY

— Shib (@Shibtoken) January 12, 2023
SHIB Price Booms
Sherri Cuono, Metaverse Advisor to Shiba Token, explained the unique possibilities that will be in  WAGMI Temple making the Shib Inu metaverse special. Cuono added,
"HUBs are epicenters of activity within the Metaverse, offering distinctive experiences allowing to earn passive income, collect in-game resources, generate rewards, and even have their own space to build and manage their projects in the metaverse."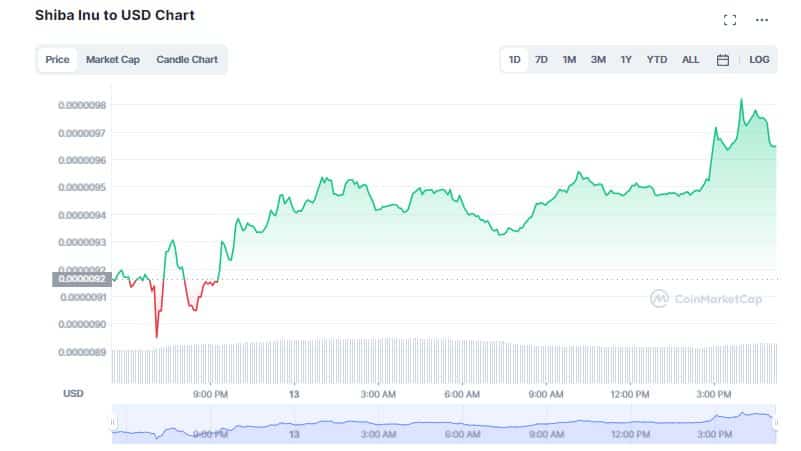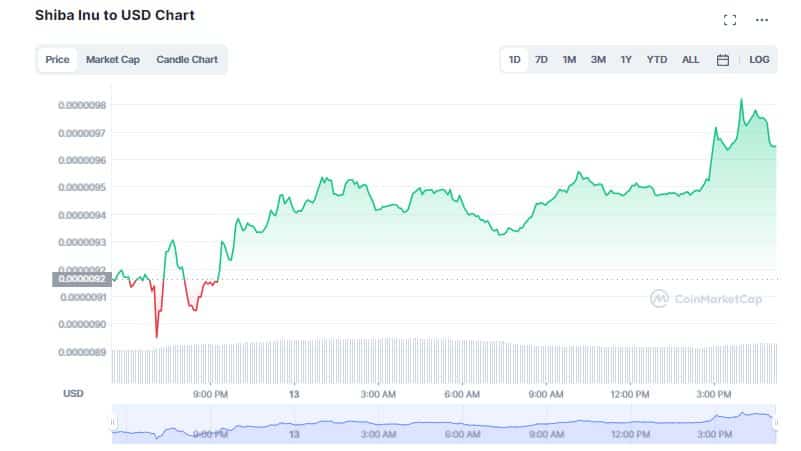 Follwing the announcement, Shiba Inu (SHIB) prices skyrocketed jumping 5.31% in the last 24 hours to trade at $0.0000096. According to CoinMarketCap, the digital assets gained more than 17% over the past seven days.