Shiba Inu's brand new collectible card game, "Shiba Eternity", will be showcased at the world's largest event for computer and video games, Gamescom, to be held in-person at Koelnmesse in Cologne, Germany, and will also have online elements.
According to the Shiba Inu community-focused Twitter account, SHIB BPP, Shiba Eternity, which is a part of the Shiba Inu metaverse will be featured at the gaming event showcasing new technological features and software updates. Shiba Eternity, is being developed in partnership with Melbourne based video game developer, PlaySide Studios and will be available on both the Apple App Store and the Google Play Store. On August 2, the Shiba Inu team announced the name of its collectible card game in order to commemorate its second birthday.
#SHIBARMY : @william_volk will be attending @gamescom , the world's largest gaming event and trade show in terms of exhibit space and attendance to show off Shiba Eternity. Publishers and companies introduce new software and hardware to industry and private visitors every year🔥 pic.twitter.com/FUHVAriWiI

— $SHIB BPP (@ShibBPP) August 22, 2022
Big Plans for Shiba Eternity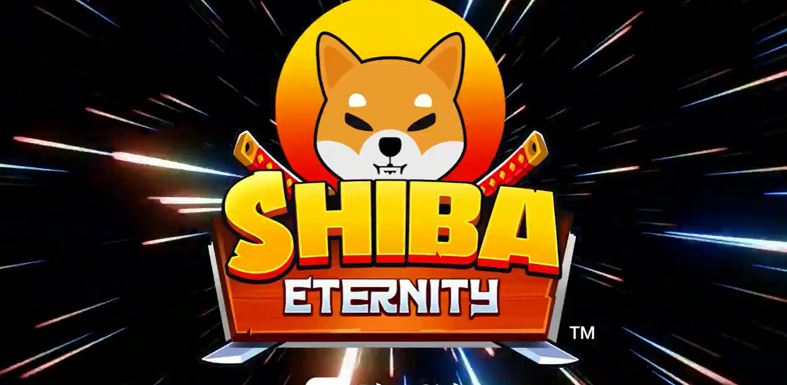 SHIB BPP, revealed that, William Volk, Shiba Inu Games' lead consultant, will be attending Gamescom, to show off Shiba Eternity. The game is currently available to beta test in Vietnam, with more Southeast Asia countries to come. SHIB holders are eagerly awaiting the full launch of the game. In fact, some players may be getting around this Vietnam location wall. SHIB devs had to increase server capacity by 50x to keep up with demand.
Volk, a seasoned game developer best known for his work with Activision, has confirmed his attendance at the global video game fair, stating specifically that he was attending to showcase Shiba Eternity. To mark the full launch of Shiba Eternity, SHIB is planning for "Download Day" to help boost the game immediately as it goes live. The idea was first pitched in the official SHIB Discord server by project lead, Shytoshi Kusama. He said,
"We're planning a Download Day and will ask everyone to download the game. Even if they never spend a dime. Then we can really start making moves."
Off to Gamescom to show off #ShibaEternity (it looks so good!). Guess what's in the bottom bag. (The hint is on the top bag). pic.twitter.com/iBDnHt2VtW

— william_volk (@william_volk) August 22, 2022
The Best Collectible Card Game on the Planet
Meanwhile, Kusama, has already provided the SHIB community, a glimpse of the cards available in Shiba Eternity. The Shiba Inu game was announced back in November 2021. The network's collaboration with Playside Studios sparked even greater enthusiasm throughout the entire community.
And with that said, may we add an Ancestral Blessing to the #ShibArmy on this birthday and a moment of silence for those who Sold Early. #collectiblecardgame #ios #android #Shiba https://t.co/jn9H55Y9Rr pic.twitter.com/fHGZ9FecxU

— Shytoshi Kusama™ (@ShytoshiKusama) August 2, 2022
In a blog post, Kusama, wrote that Shiba Inu team in collaboration with Playside have been working together to create, "the best collectible card game on the planet." Meanwhile the SHIB Discord community wrote,
"Shiba Eternity features 10,000 Shiboshi heroes, jaw-dropping visuals, hundreds of uniquely beautiful cards, action-packed battles, and an awe-inspiring lore-driven environment that draws you into each heart-stopping encounter."