SEC Chairman Gary Gensler said that he was open to Bitcoin Exchange-Traded funds (ETFs) but with the strict SEC's rules for mutual funds. He believes that clear regulation will help cryptocurrencies to achieve mainstream adoption.
Speaking in his first major speech on cryptocurrencies at Aspen Security Forum on Tuesday, August 3, Gary Gensler said that investors did not have enough protection against cryptocurrencies and an ETF that complies with the SEC's strict rules for mutual funds could provide investors with necessary protections.
He hinted the US Securities and Exchange Commission's willingness to review ETF filings focused exclusively on Bitcoin futures, which are offered by CME Group Inc. Gary said:
"Given these important protections, I look forward to the staff's review of such filings, particularly if those are limited to these CME-traded Bitcoin futures."
Gensler hinted that he would like to see a filing that seeks approval through a 1940 law that governs mutual funds. He said:
"I anticipate that there will be filings with regard to exchange-traded funds (ETFs) under the Investment Company Act ('40 Act). When combined with the other federal securities laws, the '40 Act provides significant investor protections."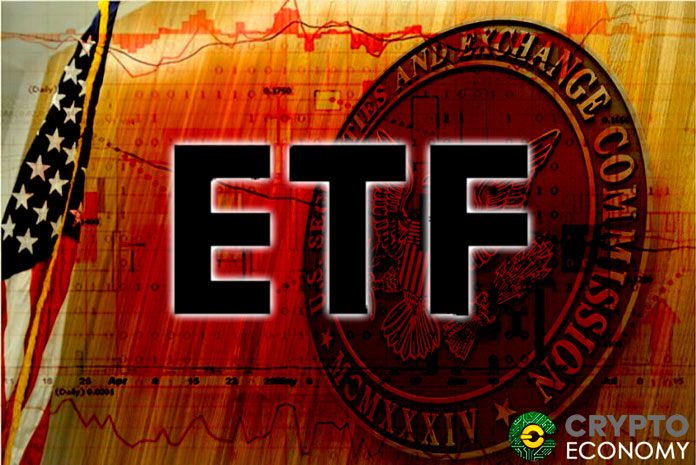 Many Financial institution has filed with the SEC to launch a Bitcoin ETF. As Crypto Economy reported, ARK Invest has recently filed with SEC to launch a Bitcoin ETF with Swiss-based 21Shares AG's U.S. affiliate. Apart from ARK Invest, the US SEC is currently reviewing Bitcoin ETF filings from Kryptoin, WisdomTree, Fidelity, VanEck, and Anthony Scaramucci's Skybridge Capital.
But the regulator still hasn't approved any Bitcoin ETF yet. Gary Gensler remarks are very encouraging for the crypto industry as crypto enthusiasts believe that the SEC's approval of crypto ETFs is crucial for taking crypto tokens to the mainstream.
In his remarks for Aspen Security Forum, he said crypto could become mainstream only if regulators laid out clear rules and noted that the regulator is pushing for strict regulations. He believes investors needs more protection against fraud and noted that the SEC was looking at at least seven areas of the market, including DeFi, stablecoins and crypto custody.
Talking about the DeFi, he said that a large number of the American public is using DeFi platforms, but "there were significant gaps in investor protection." Therefore, Gary Gensler noted that SEC pushing for tighter regulations around lending, crypto trading, and DeFi platform. He said:
"In my view, the legislative priority should center on crypto trading, lending, and DeFi platforms."
---