It is a known fact that a decent hardware wallet has several pros for crypto users. Not only do they make it possible for users to stay more connected with their funds, but hardware wallets also play a fundamental role in offering peace of mind to users when using digital currencies. Furthermore, crypto hardware wallets are also considered to be important mainly due to their safe and secure features.
Hardware wallets are basically portable devices that pave way for users to access their crypto funds. Their use is pretty much simplistic as they generate the user's private keys in a safe and secure environment. On the other hand, these even feature an easy-to-use display for more user convenience. Hardware wallets typically connect via a USB or a Bluetooth connection to multiple devices connected to the internet. Several wallets have separate screens that verify and approve transactions.
These measures inevitably prevent the disclosure of personal information. Such measures kick away the fear of a user's data or information being compromised in any possible way. Apart from the already-mentioned security features, a hardware wallet also gives users complete control over their funds.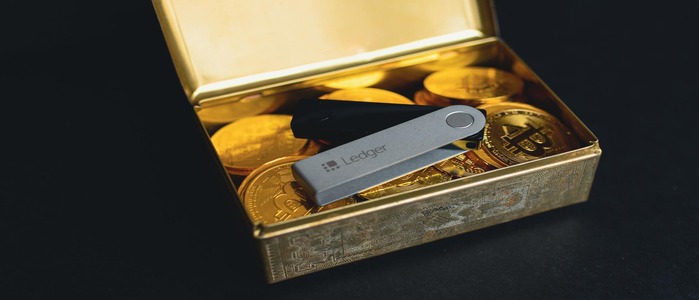 Top Picks for The Best Hardware Wallets
There are still a limited number of hardware wallets available in the market. Keeping this in mind, potential users might face a considerable number of setbacks when choosing the right wallet. To make things easier and straightforward for you, we have listed some of the best hardware wallets available in the sector right now.
NGRAVE:
The first hardware wallet that is vouched as the best and safest option for users is NGRAVE. The hardware wallet is referred to as the coldest wallet as it restricts users from connecting to the internet in any way possible. In an effort to do so, users are not required to use a USB connection or use Bluetooth. Instead, users have to scan a one-way QR code in order to transmit information to connected devices despite staying offline.
The unique features the wallet offers mean that under no circumstances it can be compromised digitally. It is a perfect option for people who travel often with their devices. Moreover, long-term crypto holders can also safeguard their assets through NGRAVE.
Keevo Wallet:
The Keevo wallet is specially designed to use a multifactor authentication system that offers high and uncompromised security. Furthermore, the wallet provides users with the perfect solution for all of their crypto transactions. However, the Keevo wallet offers users 4 main components.
These include the Keevo hardware wallet, the carbon key, a desktop application, and a Keevo premium plus service. The most noticeable trait of the wallet is its recovery feature. It is worth mentioning that the wallet follows standard security protocols, and the device is fairly easy to use as well. To make things even better for users, the wallet supports all major cryptocurrencies as well.
KeepKey Hardware Wallet:
The KeepKey wallet has a simplistic design and features an easy-to-read and see the display. The parent company of the wallet is Shapeshift. It has been around for quite a long time in which the company has managed to establish its reputation for being trustworthy. However, the Keepkey wallet immediately syncs with the Shapeshift wallet making it feasible for users to manage their assets.
BitBox02:
The BitBox02 hardware wallet is the perfect choice to use in order to store, protect and transact cryptocurrencies easily. Users even have access to the BitBox application that offers them the ease of securely managing their digital assets. As long as its appearance is concerned, it looks exactly like a normal USB-C thumb drive
However, the display of the device is not visible when it is powered off. This discretion helps in respecting the laws of consumer privacy. It gives an extra layer of security to crypto users. On the other hand, BitBox offers users a coin control feature that allows them to have full control over the coins selected for a transaction.
Nano Ledger S:
The Nano Ledger S hardware wallet is the last wallet on the list that has established a reputation for itself being the safest and the most popular hardware wallet. This wallet is well known for its capabilities of storing, transferring, and trading large amounts of cryptocurrencies with ease.
Moreover, the Nano Ledger S features USB connectivity, a display screen as well as a few navigation buttons. These allow users to confirm transactions. The hardware wallet supports up to 1100 cryptocurrencies and digital assets. Considering the limited support for 3 to 5 crypto wallets, Ledger Nano S cannot be described as the most feasible option for trading. However, it is still widely preferred by crypto holders all around the globe.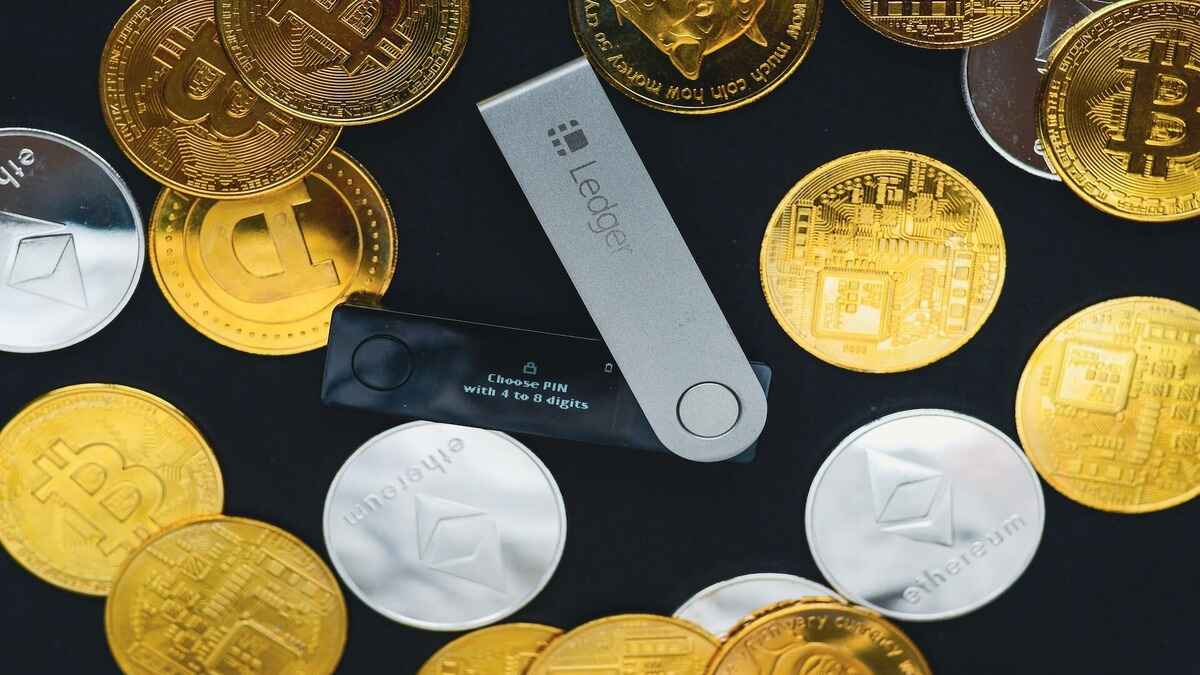 Final Words!
We have selected and described some of the best cryptocurrency wallets for crypto users and long-term digital asset holders. The security concerns involved are pretty much understandable, but the mentioned wallets ensure that the security of your assets are not compromised.
Experts in the crypto industry recommend hardware wallets for asset holders. They believe that centralized exchanges are not suitable and secure enough for long-term crypto holders. Therefore, users should utilize a hardware wallet. In the ongoing crypto winter, hardware wallets have become an absolute necessity, as exchanges continue to appear more unsafe.