Over time, the extensive use of crypto has changed the perspectives of different countries and their governments. These countries previously frowned upon crypto and tried to limit the scope of crypto in one way or the other. But now, these countries, especially Russia and its Central Bank, have relaxed their limitations on crypto. They are now welcoming its implementation in different sectors with open arms.
Russia has pulled off a new strategy to implement cryptocurrency. Recently, Russia's Central Bank revealed that it is open to the idea of using cryptocurrencies as means of conducting international payments. This statement was specifically mentioned by a senior within the Central Bank. Despite the development, the Central Bank still believes crypto poses a greater financial threat to the country. In the previous week, the finance ministry clearly stated that Russia had to resort to the use of cryptocurrencies as a result of Western sanctions. These sanctions were posed as a result of the Russian war with Ukraine.
What are the Expectations From Russia's Central Bank?
Central Bank's First Deputy Governor, Ksenia Yudaeva, addressed how they have no issues when it came to the use of cryptocurrencies in efforts to conduct international transactions. However, the Central Bank still believes it to be the greatest source of financial instability amid sheer volatility and uncertainty. In addition to this, Yudaeva also stated that the active use of cryptocurrencies within Russia could pose irreversible risks for the users.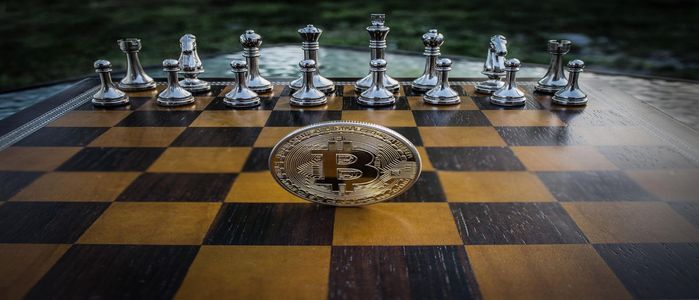 The Central Bank previously decided to opt for an outright ban on crypto. It even contradicted the statements of the President and the Russian Finance Ministry at one point. But since then, we have seen a slight change in its stance. There is still a dilemma and a question mark on the consensus related to the regulation of the crypto market.
However, discussions over this very topic have been going on for months. Unfortunately, it does not seem as if there will be a decision any time soon. The finance ministry had come forward explaining how the extensive use of cryptocurrencies would help them tackle the effects of Western sanctions on the country. Russian banks have been unable to establish an uninterrupted connection with the global financial network since the war had begun.
However, Yudaeva also emphasized how the effects of sanctions had seen a considerable decline. He added that the financial stability in Russia remained unbothered. The main reason for such a phenomenon happening is the direct result of Russian banks owning greater foreign currency liquidity.