Russia has been facing severe sanctions from countries around the globe since its invasion against Ukraine. The crypto industry has also played its part in adhering to global calls and imposing crypto related services ban to Russia. The Russia-Ukraine war witnessed a devastating impact on people, politics, economy as well as the global crypto market. The cryptocurrency market saw a sharp decline amidst the tensions between Russia and Ukraine reach at an all time high wiping almost $200 billion from the combined $1.9 trillion crypto market over the last week of February 2022.
What Are The Sanctions Against Russia?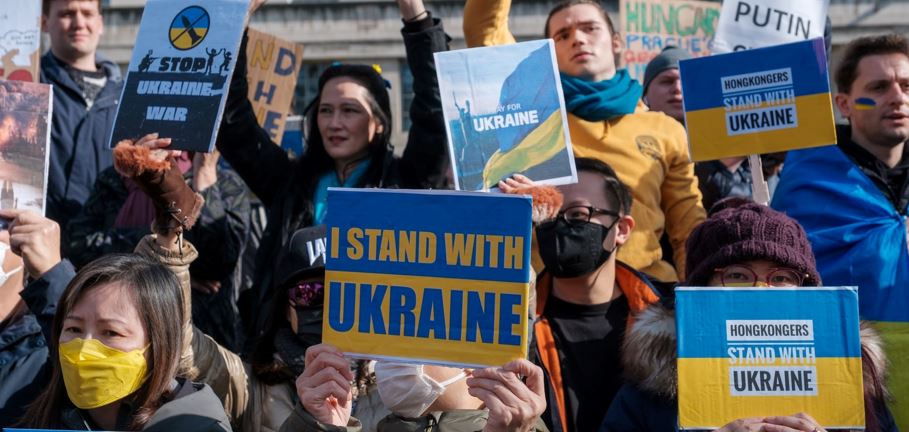 US President Joe Biden had earlier announced new sanctions and limitations on what can be exported to Russia. The United States of America will block five of the biggest Russian banks and freeze all assets they hold in America, worth over $1 trillion. Earlier, UK Prime Minister Boris Johnson unveiled Britain's largest-ever package of sanctions against Russia, targeting banks and wealthy Russians.
According to the latest report, the U.S. has asked the major crypto exchanges around the world to prevent Russia from skirting sanctions imposed after it invaded Ukraine last week.
The Biden administration is concerned that cryptocurrencies can be used to evade heavily regulated traditional financial systems. As per Biden's latest order published by the Treasury's Office of Foreign Assets Control,
"…deceptive or structured transactions or dealings to circumvent any United States sanctions, including through the use of digital currencies or assets or the use of physical assets."
The Crypto Industry Has Also Played Its Part
⚠️ Today, GAMEE is closing services in #Russia, as a gesture of disagreement with Russia's actions against #Ukraine

♥️🇺🇦 #RussiaUkraineConflict #StandWithUkraine pic.twitter.com/0z4mEx2iR3

— GMEE Token (@GAMEEToken) February 24, 2022
Hong Kong-based, Animoca Brands, has become one of the first crypto businesses to shutter its services for Russian users in support of sanctions placed against the nation over its invasion of Ukraine. On February 24, mobile gaming platform, GAMEE, announced that the company will be closing their services in Russia in solidarity with Ukraine.
In the heat of the Russia-Ukraine crisis, Mykhailo Fedorov, the Vice Prime Minister of Ukraine  has called on major crypto exchanges to block Russian crypto wallets and addresses. He said that it was crucial "to sabotage ordinary users". 
The Vice PM also supported a recent move from DMarket, an NFT and Metaverse platform, to freeze the accounts of Russian and Belarusian users. He's similarly called on other prominent figures including Elon Musk and Mark Zuckerberg to stop creating the Metaverse for the sometime and instead support Ukraine in the face of a major humanitarian crisis. He has also asked Instagram to ban Russian users.