The main companies that operate power plants in Russia are leasing excess energy capacity to the criptocurrencies miners. This move is being seen as a real boost for miners who are seeing their electricity bills consume a significant proportion of their profits.
At the heart of this important development are two of Russia's largest energy companies: EuroSibEnergo and Gazprom.
In recent days a EuroSibEnergo representative told a local newspaper that "There are more than 70 manufacturing plants with infrastructure already made, including fast access to power grids and substations, provided with cheap electricity."
Like miners, state leaders want to use Russia's most affordable energy rates to ensure greater competitiveness with China.
Currently about half of Bitcoin's global power is generated in China, making the country the epicenter of the criptocurrencies. Given the vast renewable energy reserves of the country, the cost of electricity for the machines is considerably lower, which makes it a favorable place to start a digital mining company.
According to a Bloomberg report, Russia has 20 gigawatts of excess power, which allows consumer electricity rates as low as 1.3 cents (80 kopecs) per kilowatt hour. With the indices supposedly lower than China's, this surplus could give Russia an advantage over China in terms of profitable energy consumption for Bitcoin's mining.
These developments of mining energy come as digital coins are attracting much attention and interest in Russia. But perhaps the biggest news involves plans to legalize ICOs in Russia. It is rumored that a co-owner of Russian President Vladimir Putin's internet mediator Dmitry Marinichev plans to raise up to $ 100 million through an ICO to boost Russian entrepreneurship to challenge China's mining supremacy Bitcoin.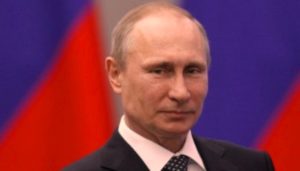 The plan is for the company, Russian Miner Coin (RMC), to issue chips in exchange for Bitcoin and Ethereum, with funds used to build mining infrastructure in Russia. Holders of the keys will have the rights to 18 percent of the revenue generated by the company's mining equipment.
In the end, the success of these events will be directly linked to cheap energy for mining, a resource with which Russia seems to be steadily progressing.