Traditional stock exchange-traded products tracking the prices of cryptocurrencies are gaining traction as more traditional investors are seeking to gain exposure to the nascent blockchain industry without the inherent risks that are posed by extreme volatility. Two of the latest of such products to launch are hosted by Borse Stuttgart exchange's fully owned subsidiary Nordic Growth Market (NGM), with backing by Stockholm-based XBT Provider. The Exchange Traded Products that will be traded on the NGM will be tracking the prices of both Litecoin and Ripple's XRP token. According to a press release published by NGM on Thursday, April 4th, there is a total of four products, two of each tracking either of the assets' prices.
Only traders with access to the NGM platform will be able to trade these products and that means only members of the European Union. NGM currently has operations across Sweden, Norway, Denmark, and Finland. Its parent company, Boerse Stuttgart, however, is based in Germany and is the country's second largest stock exchange in terms of reported trading volumes.
In 2018, the exchange reported revenues of 71.2 billion euros. Similarly, XBT Provider has its presence in Europe at the heart of Stockholm and for close to four years now has been launching investment instruments on traditional exchanges that track the prices of different digital assets. The first such product backed by the company was Bitcoin Tracker One, which (as the name suggests) was based on the price of the flagship cryptocurrency Bitcoin. Bitcoin Tracker One launched on the Nasdaq Stockholm exchange in 2015.
"This is an important moment for traditional investors and the crypto community alike as LTC and XRP now, effectively, have an ISIN number," said Ryan Radloff, the CEO of XBT Provider's parent company CoinShares.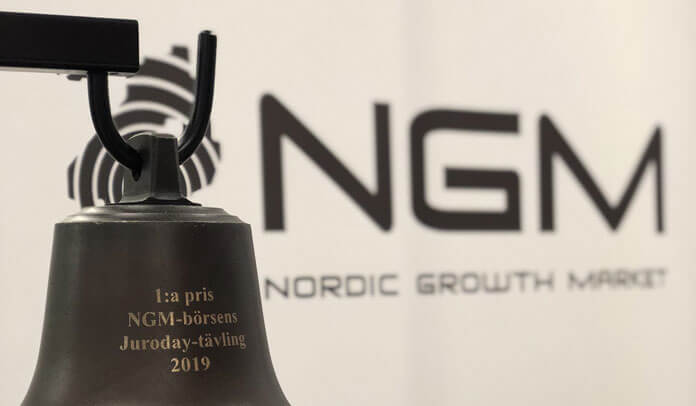 His message to the more conservative investors is that now they have access to the digital assets on a platform they are most comfortable trading. He said,
"For traditional investors who are interested in trading, and already have accounts with brokers such as Avanza or Nordnet, but may not care to set up new accounts with new, often unregulated, crypto exchanges, two new crypto assets are now available, this is another important step in the professionalization of the infrastructure around this asset class."
Tommy Fransson, NGM's Deputy Chief Executive was especially excited about the new products saying that the launch was a response to their customers' requests. He said,
"This is first and foremost a win for investors, especially those in Sweden who have demonstrated such strong support of prior crypto offerings. As an industry, it is important for us to listen, though with caution, to the requests of our investors and respond in kind. We are very excited to be part of making history here with the first ever LTC and XRP tracking products; and look forward to continuing to collaborate closely with XBT Provider on behalf of investors interested in new offerings."