There are 23 initial partners of Thallo, a blockchain-based climate startup that is building a blockchain-based marketplace for high-quality voluntary carbon credits. Ripple and Climate Collective are included in this group of 23 initial partners for Thallo, a web3 climate startup.
Blockchain-Based Climate Activities
Thallo provides solutions to the problems of the lack of liquidity and the lack of transparency in the carbon market today. By offering this solution, buyers and sellers of high-quality carbon credits will be able to find each other more easily.
In order to create a better carbon credit marketplace, the company's team is split between experts in climate and sustainability as well as the web, who work together at the intersection of these two fields.
Joseph Hargreaves, Thallo Co-Founder, said:
"I'm honored that some of the most trusted organizations in web3 and climate, such as Ripple and Climate Collective, have chosen us as a key partner in tokenized carbon credits."
In addition to the Founding Partners, Thallo has Integrity Partners, Innovation Partners, and Enterprise Partners.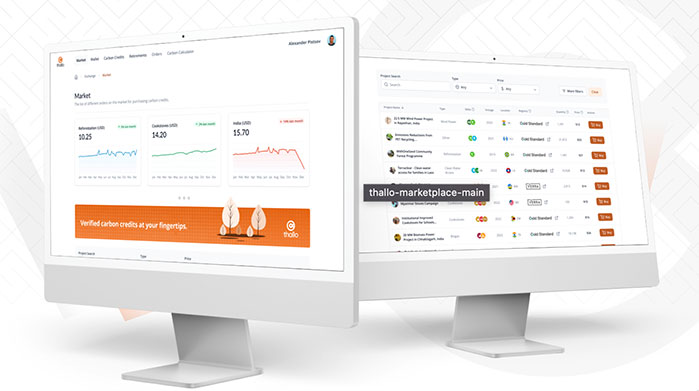 A number of Thallo's founding partners, such as Ripple, Climate Collective, and a number of carbon project developers, are closely aligned strategic partners.
In addition to being important, these partners are also crucial to Thallo's North Star: providing developers with the best platform possible to develop their projects.
"It is our intention to continue to build Thallo's list of Integrity Partners, including associations, non-profits, and academic institutions, with the shared goal of scaling carbon markets in a transparent, ethical, and honest manner."
Furthermore, Thallo will continue building its network of Innovation Partners, leading-edge organizations that work on key aspects of the markets, such as digital MRV, forward financing, and community engagement on the ground, which provide Thallo with a competitive advantage. 
It has been estimated that the voluntary carbon markets will reach a market capitalization of $150 billion by the end of the next eight years, a figure which is expected to exceed $2 billion.
As a result, it has been predicted that carbon credits will be in high demand to help achieve these goals, which is partly due to the fact that private companies and organizations of all sizes have committed to ambitious climate goals.
As the first-of-its-kind blockchain platform for carbon trading, Thallo makes it easier for buyers and sellers of high-quality carbon credits to find each other by using the technology to revolutionize and democratize the carbon markets.
The company is led by a group of experienced blockchain entrepreneurs and climate technology experts who combine deep technical knowledge with deep sustainability knowledge to build the carbon marketplace of the future.