Just recently, the Ripple platform announced that almost 100 financial institutions joined the Ripple Net in 2018 bringing it to a total of over 200 customers. The platform also boasts an additional batch of 13 new financial institutions, and two more banks, Euro EximBank and Ali Bank in Kuwait.
According to Navin Gupta the Managing Director for Ripple,
"Every one of those 200 financial institutions, of which 50% are from Asia and the Middle East, are production ready and are in the process of going live. It took us two years to acquire the first 100 customers but it took only one year to acquire the next 100. Existing customers are using us more by leveraging our multiple corridors and the network effect is really starting to take off.''
The company is now present in all large payment avenues, operating in over 40 countries across six countries across six continents, all thanks to the latest remittance corridors opened from the US to Mexico and to the Philippines in January 2019.
A Bear Market for Ripple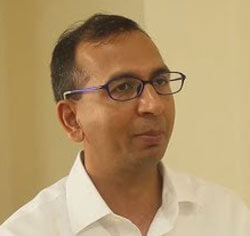 Navin sees the Ripple market as bearish stating that "there is a significant amount of movement from high street banks to be interested in the network''. The Ripple platform has been able to offer the ability to send money globally in real time and in return it has gained great favour from the market. In as much as remittances are a minimum percentage at various banks in North America or Europe, they are a quite important revenue source in Asia and Middle East.
Currently, large and well established commercial banks from Korea, India, Japan and the entire ASEAN region are signed on to the Ripple Network. Ripple counts relationships with at least 9 banks from the UAE, Kuwait, Saudi Arabia, Bahrain and Oman. It also counts relationships with other international players such as France's Agricole, Bank of Santander, American Express and the SBI Holdings.
The platform is also leveraging its proprietary products like xVia, xCurrent, and xRapid to process payments in a more fast, secure and transparent way than the traditional ones and currently has 8 customers already signed on to use xRapid according to Navin. One of the customers includes, Catalyst Corporate Federal Credit Union from the U.S.