Colorado-based crypto mining firm Riot Blockchain has started deploying 3000 new S17 Antminer Pro generating machines at Riot's Oklahoma City, capital of the US state of Oklahoma, mining facility.
In a press release on January 8, the mining firm announced that it received the initial order of 3000 new S17 Antminer Pro mining machines from Bitmain, a Chinese mining giant, in late December 2019. The Riot team has begun deploying the new machines at Riot's Oklahoma City mining facility, with the company employing additional staff to exploit the new miners and accelerate the upgrade process.
Riot Blockchain announced the purchase of 3,000 next generation Bitmain S17 Pro Antminers for approximately USD $5 million from Bitmain to upgrade its Oklahoma City mining facility on December 4, 2019. Then on December 12, the company place an additional order of 1000 mining machines for approximately USD $1.35 million to complete the upgrade of its mining facility. The company said that these additional were expected to arrive somewhere in mid-January 2020. This purchase of 4000 new mining machines was funded from Riot's available cash on hand.
Riot noted that "assuming a late January 2020 receipt of the second Bitmain order of 1,000 S17 Pro Antminers, as scheduled, the full upgrade of its Oklahoma City mining facility to the new S17 Pro generation of miners could be completed over approximately the next four weeks."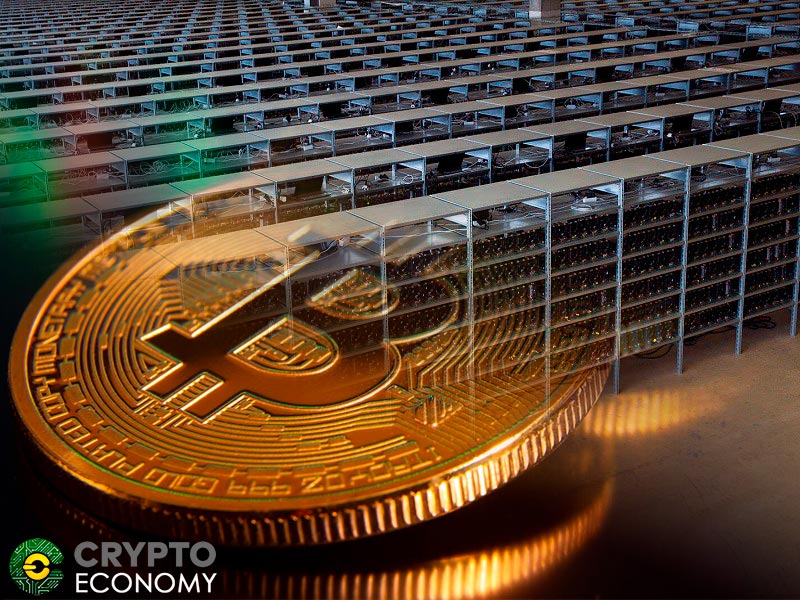 Antminer S17 Pro model of Bitmain mining machines uses SHA-256 mining algorithm with a maximum hashrate of 53Th/s for a power consumption of 2094W.
The company further added:
"Riot estimates the aggregate operating hashrate at the Oklahoma City mining facility, assuming full utilization of the facility's current total 12 megawatt ("MW") available electric supply and full deployment of the total 4,000 next generation miners, to be approximately 248 petahash per second. This would represent an estimated 240% increase over Riot's present average mining hashrate. Riot anticipates that total deployment of the 4,000 S17 Pro new miners will represent approximately 90% of the Oklahoma City's mining facility's total current capacity."
The company is also evaluating next possible steps for its old 7500 S9 mining machines, a number of which are being removed to make room for new machines.
As reported by Crypto Economy, UK-based crypto mining firm Argo Blockchain is also going to deploy new 3,616 Bitmain Antminer T17 machines on January 10 to increase its mining capacity.