Ethereum's block technology is designed to transform many of everyday industries, such as music. Remix Artist Collective, known as RAC, recently announced a full album release with the Ethereum block chain. Known primarily for its groundbreaking remixes of alternative actors such as Two Door Cinema Club, Lana Del Rey and Foster the People, the band prepared to release a new album this year, but this time, they tried to do something innovative.
The Ethereum network has seen a nearly 4,000 percent increase in its valuation since early 2017, growing to receive decentralized applications, which was a major factor that pushed Ethereum's market cap above $ 30 billion in June. Many initial coin offerings (ICOs) were led to the crowdfund campaigns for Ethereum startups, demonstrating that there is no shortage of ideas about how this new technology can be tapped.
André Allen Anjos, music producer and founder of RAC, thought that he should do something much more creative with his latest musical production. The new album called EGO was released on July 14. With this, RAC becomes the first musician throwing a long-lasting disc distributed in the blockchain of Ethereum.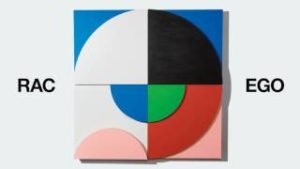 RAC recently became familiar with blockchain technology and saw that it could have a more creative approach to music. He decided to create a new way to make his music available using the Ethereum blockchain. This would allow him to disassociate himself from the traditional music industry and present a new decentralized way of distributing his musical productions.
In 2015, Imogen Heap partnered with Ujo Music, a platform owned by ConsenSys, to release a single that was distributed in the Ethereum blockchain. RAC saw that this could be a starting point and got in touch with Ujo, who quickly initiated a cooperation with the artist.
Although other musicians have made public their interest in blockchain technology previously, RAC is the first to use the network for a complete album.
The decentralization of the Ethereum network is one of its most important characteristics. Unlike a normal computer running in a single location, the Ethereum network exists through tens of thousands of nodes around the world, giving it the advantage of making decentralization possible. Ethereum can essentially decentralize the music industry by offering artists the opportunity to be producers and distributors.
Ethereum allows artists and music contributors to automatically pay their royalties by cutting out intermediaries such as Editors, Aggregators, Authorities, etc., using smart contracts based on blockchain. In 2015, Imogen Heap released "Tiny Human" using the blocking chain in a partnership with Ujo Music. This allowed RAC to distribute the subject without going through an intermediary.
We invite you to follow the day by day about the cryptocurrencies, blockchain and bitcoin world at Crypto-economy.