Raincheck's loyalty programs allow relationships between brands, customers, users and the general public to be improved in terms of specificity, efficiency and personalization. In this way users have the opportunity to take advantage of various benefits that many brands have for members of their plans.
Many loyalty programs often have significant problems with massive accumulations of points that appear on their balance sheets as liabilities. The reason that these points are taken as liabilities is that these points are considered money that is owed to the holders of those points, in figures that can also often in general reach up to hundreds of millions of dollars.
Loyalty is an incentive in marketing that in many cases has been an excellent sales tool, such as a discount or sale campaign in disguise, but it is always a method that results.
The reality of the markets has shown that there is a large gap between the number of programs in which buyers are registered and the number of programs in which they actively participate. However, digital channels open an enormous possibility of improving this situation in loyalty programs that are personalized to the consumer through the use of mobile applications, email and interaction in stores.
The possibilities of reaching more users and strengthening loyalty programs in a digital environment are already huge, and a well-thought-out blockchain solution can mean a substantial difference that establishes a new paradigm in this field, and that is where Raincheck presents its platform .
Considering that there are many brands available to the average consumer through digital channels, this means that there are equally many rewards programs managed by numerous loyalty schemes.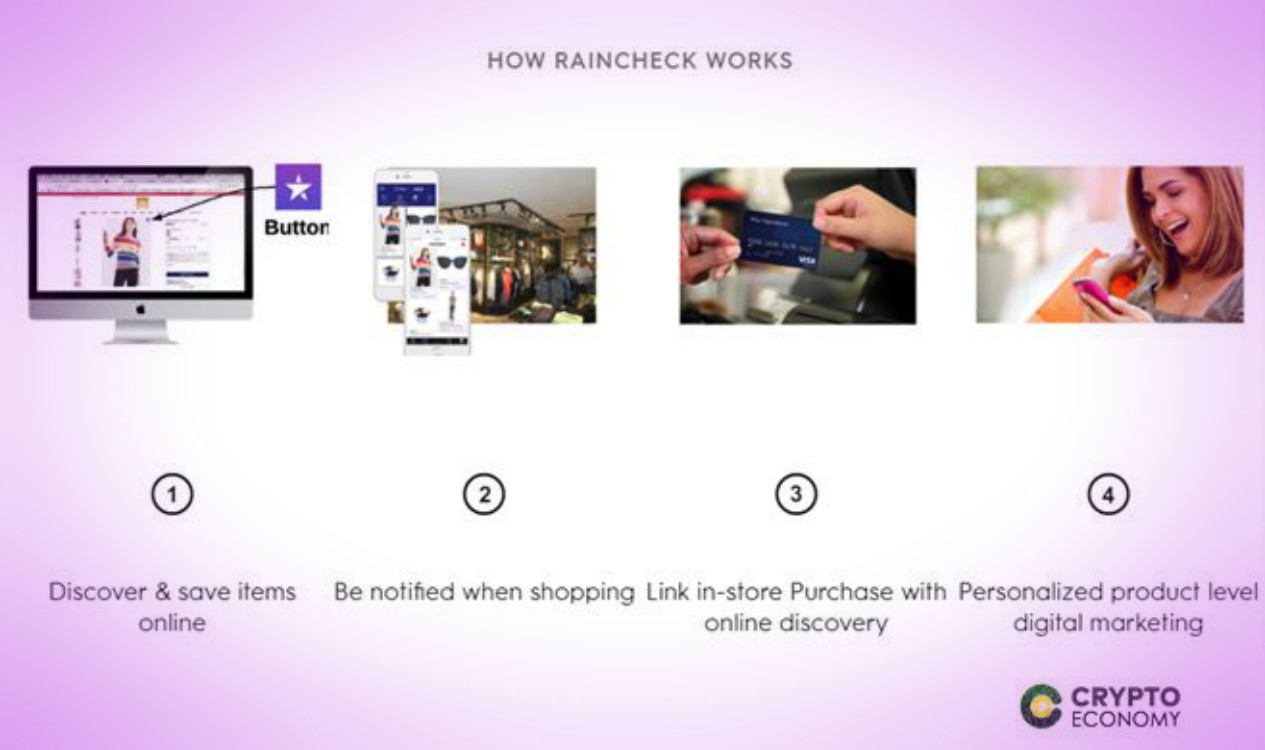 The RainCheck platform allows retail brands to track and influence the discovery of online products for in-store sales. The RainCheck team is thus creating the first Blockchain solution for loyalty developed based on the Stellar protocol.
In addition to serving as a platform to help discover products, it also offers debit and credit cards, where users can add offers, loyalty points or money back to any debit or credit card. For online merchants interested in expanding, visit www.getraincheck.com  and get more details.
The Raincheck platform has its native token, the Token RAIN, which is a utility token that is used for purchases around marketing activities associated with products and brands in the Raincheck network. Users can be rewarded for saving items on their wish list and making a purchase of those items both online and offline.
RAIN tokens can be exchanged and transferred between other users in the network. Currently these tokens are available at the pre-sale phase and those interested can register in the project from the ICO website https://www.raintoken.org/ . Likewise, we recommend following Raincheck on their Telegram channel to obtain updates and updates about the platform.