Polygon-based platforms have managed to amass significant investments of late. In the latest development, Polysynth, which happens to be a synthetic asset platform based on Polygon, has raised a whopping $1.5 million as part of its seed round.
The investment round saw the participation from Polygon co-founders Sandeep Nailwal, Jaynti Kanani and Head of Strategy Sanket Shah. DeFi Alliance, Hashed were some of the other individual investors.
Following the development, Nailwal commented,
"Investing in Polysynth was a no brainer as it is doing pioneering work at the intersection of web 3.0, VMM and DAO. Plus, the Polysynth team is in the top 1 percentile, building at a record pace. They have assembled a stellar team to bring their vision to reality."
The Objective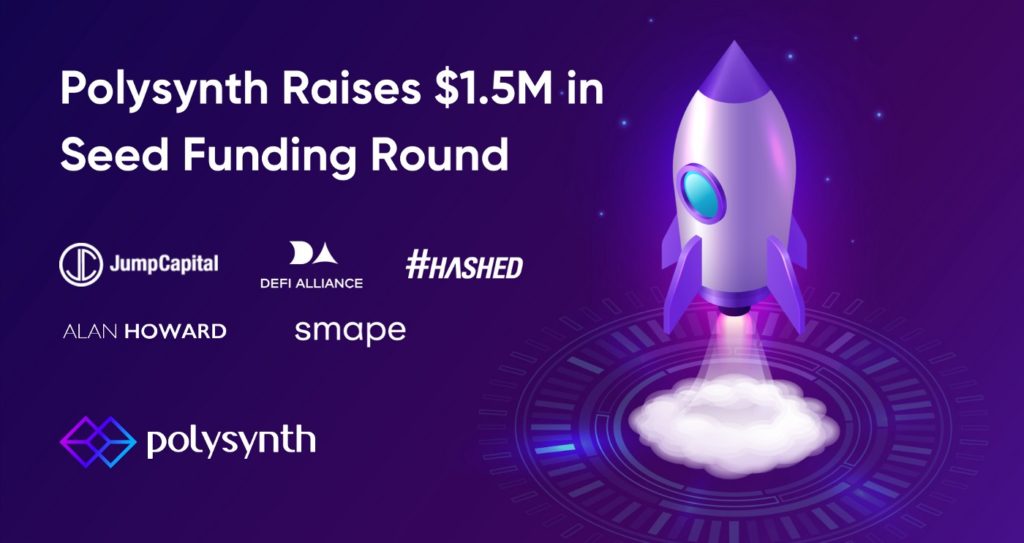 According to Polysynth, the fresh capital will be deployed towards building a team of engineers, designers, and marketers to execute the platform's vision. In addition to that, the Polygon-based virtual market maker also plans to undergo security audits to ensure the security of the underlying protocol to trade perpetual futures as well as synthetic assets.
While detailing more on the latest round of funding, Polysynth also mentioned,
"Additionally, this funding round will help us accelerate our journey towards our mainnet launch that will give our users a chance to trade perpetual futures and synthetic assets of any of the 100,000+ crypto and traditional financial assets like stocks with good liquidity and low slippage thanks to Polysynth's innovative VMM (Virtual Market Maker) style exchange."
To top that, Polysynth is also looking to work with its investors in a bid to boost its development process. In the near future, the platform also plans to come up with DAO to democratize access to investment opportunities.
Polygon Emerges as Most Preferred Scaling Solution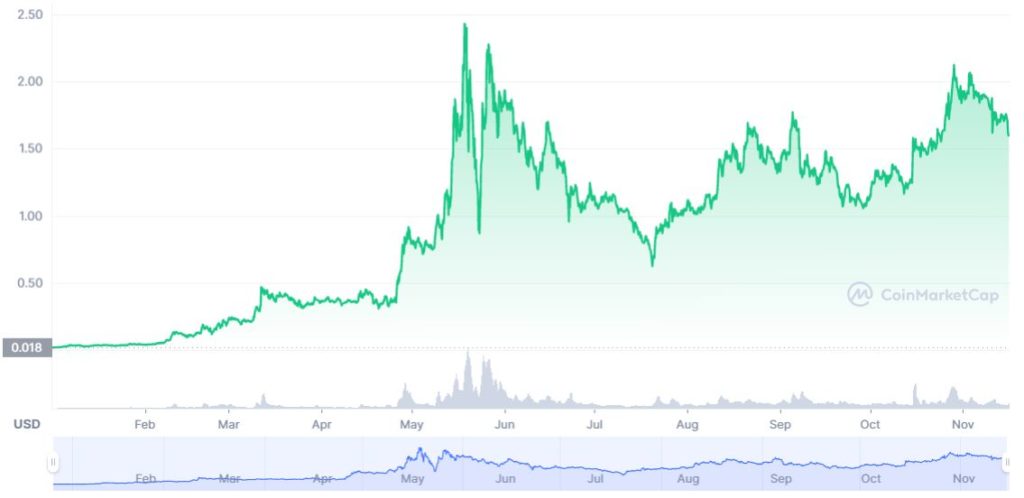 The layer 2 network, Polygon has seen rapid network adoption in recent times. So much so that the optimism was reflected in MATIC's price action as well. Despite being Ethereum's scalability infrastructure developer, Polygon ecosystem is gradually becoming independent from projects on the base layer. It is important to note that the main objective behind the network was to complement Ethereum rather than act as a competitor.
According to a recent report by blockchain development platform Alchemy, over 3K applications have been built on Polygon. To put things into perspective, only 30 applications were built on the network at this time last year.
Furthermore, out of all the decentralized applications [DApps] deployed on Polygon, an astonishing chunk of 68% have been built only on Polygon while 38% have been built on both Ethereum and Polygon networks.