There are numerous different price predictions for Polygon (MATIC), as it is regarded as one of the most promising cryptocurrencies in the market. Price predictions are based on a number of factors, including fundamental factors as well as technical factors.
There has been an enormous growth in the MATIC project (which was rebranded to Polygon in February 2021 in order to gain more global recognition for the brand) since it was launched in 2017. There is still a ticker symbol associated with its native cryptocurrency, MATIC, which you can see below. During its first trading session on a crypto exchange, MATIC's price was $0.002 when it was first available for purchase.
As a result of the bull run in the digital coin market in 2021, when the total market cap of all digital currencies reached $3 trillion, Bitcoin reached $69,000, and Ethereum reached $4,800, most of that rise in value occurred during this period.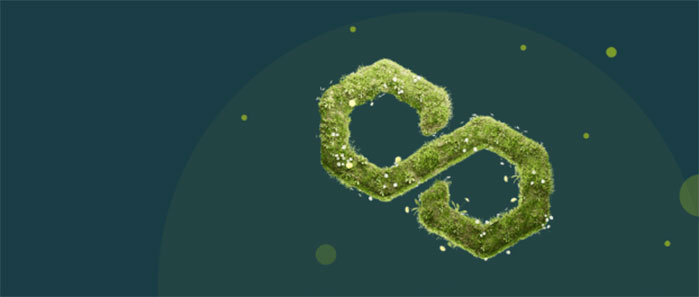 Polygon (MATIC) Price Prediction 2022 – 2025 This is What the Experts Say
As a result of MATIC's price growing by thousands of percent in 2021, it has been a very successful year for MATIC. There are a number of objective reasons for the increase in the popularity of cryptocurrency, but there was also an element of the general cryptocurrency boom that influenced its popularity. As a result, many investors wonder whether, in the future, the cryptocurrency will be able to repeat its success as it has done in the past.
There is speculation that Polygon could be able to flip Ethereum one day, according to the most optimistic investors. However, based on the fact that Ethereum has very high gas fees, that may not be realistic.be realistic. The transaction costs associated with Polygon are lower than those of other networks.
Despite having at one point almost a 100% share of the DeFi market, Ethereum's dominance has steadily decreased over the past few years due to layer-2 projects like Polygon, Solana, Polkadot, and others that are gaining traction.

Polygon (MATIC) Price Prediction 2022
Cryptocurrency markets are driven by the volatility of their prices. There is still a great deal of concern among crypto consumers regarding crypto bans and new restrictions. There is a possibility that the Polygon price in 2022 may cross $0.92 depending on how the market performs. Due to the fact that long-term investors are expected to hold it for a long period of time, it will average around $0.82 per share by 2022.
Price Prediction Pages
The Polygon price prediction of WalletInvestor implies that the value of MATIC may go down as low as $0.73 in the near future. According to their forecast, this cryptocurrency has a pretty bearish outlook, and they rate it as a bad investment in the long run.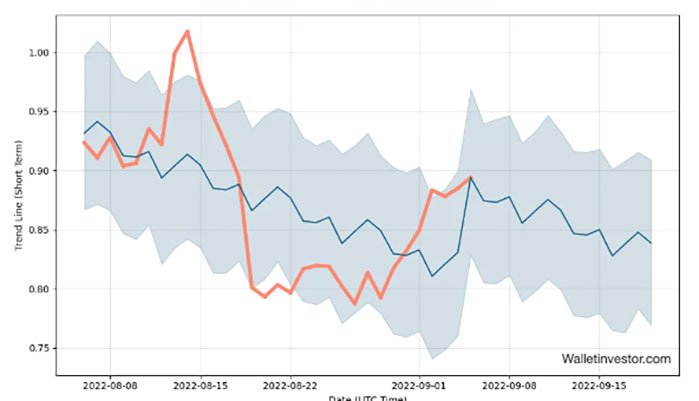 As the price prediction shows, by the end of the current year, the MATIC price is expected to cross an average price level of $0.87, while the minimum price value of Polygon by the end of this year is expected to be $0.83. In addition, MATIC might reach a maximum price level of $0.96 by the end of this year.

Prediction and Forecast Youtube Channels
It has been suggested that MATIC's price may continue to move sideways based on a new video posted on the YouTube channel Invest & Trade With Jaxx, but there is some possibility that it may rise in 2022 if Bitcoin starts going in an upward trend.
Cheeky Crypto has released a video in which they talk about their technical analysis of MATIC for 2022. Based on their prediction, it looks like the coin may not rise significantly in the near future since the volume isn't supporting the uptrend move that has been predicted.
Polygon (MATIC) Price Prediction 2023
In order to be able to predict Polygon's minimum price in 2023, it must be assumed that the minimum price of Polygon will be around $0.49 based on the previous years' data. Approximately $1.88 is the maximum expected MATIC price in 2023. In 2023, the trading price might be as high as $1.93 on average, depending on market conditions.
Price Prediction Pages
The CoinPriceForecast predicts that the Polygon price at the end of 2022 will be $1.20, which represents a 53% increase from the previous year. In the period between today and the end of the year, there will be a 35% rise. A price of $1.68 is expected in the first half of 2023, and a price of $1.93 will be recorded in the second half, which represents a 15% increase compared to the current price of $1.63.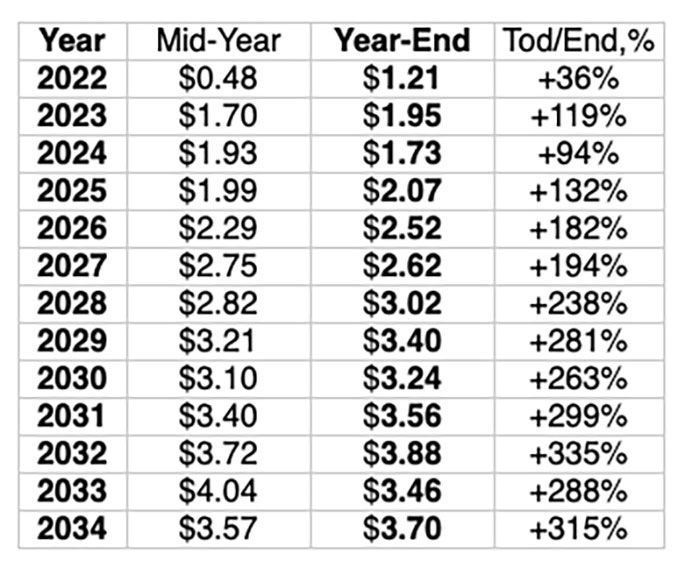 It is predicted that the price of MATIC will go as high as $0.74 in 2023, according to Longforecast – although it is predicted that the price of MATIC will go as low as $0.48 in 2023. It is predicted that at the end of 2023, the price of Polygon will drop to $0.49, according to this prediction site.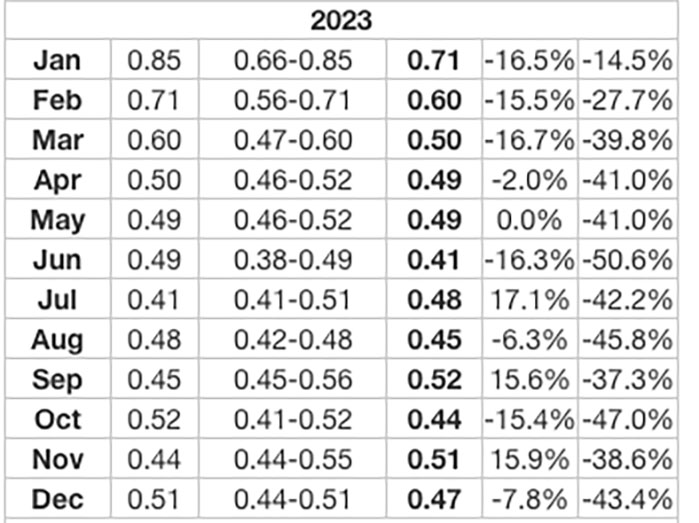 Polygon (MATIC) Price Prediction 2024
It is estimated that MATIC will have the following minimum and maximum prices in 2024, based on a technical analysis of the prices of Polygon by cryptocurrency experts, namely about $1.71 and $2.68, respectively.
Price Prediction Pages
It is expected that, based on the PricePrediction, the MATIC price will cross an average price level of $2.37 by the end of 2024, and the Polygon price will reach a minimum price of $2.29 by the end of the current year. There is also the possibility of MATIC reaching a price level of $2.68 at its maximum.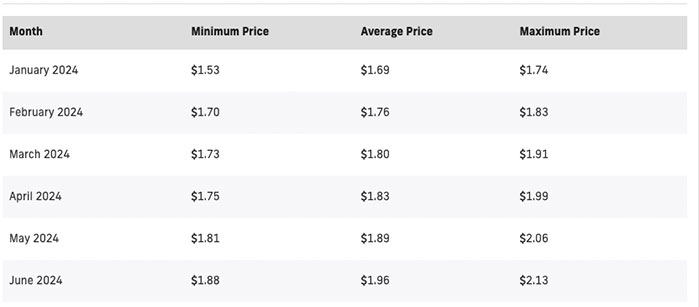 It is predicted that in the next few months, the Polygon coin's price will increase from $1.93 to $2.99, which represents a 55% increase, according to CoinPriceForecasts. The price of Polygon will start at $1.93 in the first six months of 2024, then drop to $1.91 within the next six months of the year, and finish the year at $1.71. In other words, it will grow by 92% from now until the end of next year.
Twitter analysts
It has been predicted that MATIC's price will rise to $8 by the year 2024, according to Ricky Gunawan. There is a good chance it will happen if Polygon continues to evolve and attract new users over the next few years, but this is a very bullish prediction.
Price predictions in 2024 – 🙏
– $ETH : $10k
– $MATIC : $8
– $ADA : $15
– $DOGE: $3
– $LTC : $1k
– $BNB : $10k
– $TRX: $1
– $BTC: $125k

— ricky gunawan (@rickyintfrind) August 4, 2021
Polygon (MATIC) Price Prediction 2025
Cryptocurrency experts have reviewed the prices of Polygon over the past few years, as well as their fluctuations, to determine whether or not they have become more volatile. The price of the coin is expected to rise, and it may even reach a number of ATHs during the year 2025, but some predictions predict that in the year 2025, the coin will reach a maximum value of $1.02.
Price Prediction Pages
MATIC is predicted to undergo a slightly bullish run in 2025, according to Longforecast. It claims that the price could be at $0.77 at the beginning of January but then begin to trend upwards from there. Based on the predictions of Longforecast, it is predicted that the price of MATIC will be $1.02 by the end of that year.
A recent study conducted by DigiCoinPrice indicates that MATIC's price is likely to cross the level of $3.55. As soon as the year is over, it is expected that Polygon will reach a minimum fee of $3.44 by the end of the year. The MATIC price can get as high as $3.84, which is the maximum level that can be achieved in the near future.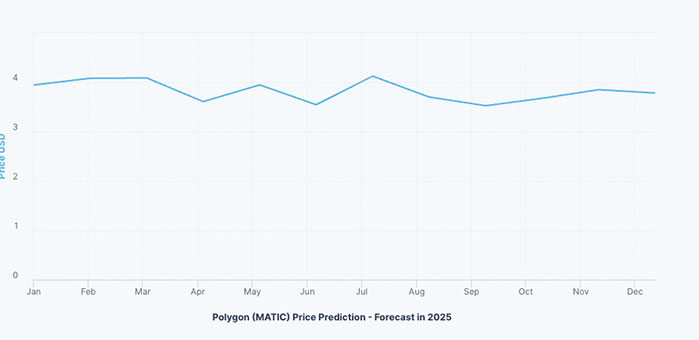 Prediction and Forecast Youtube Channels
There are various scenarios that can be presented for the price of MATIC, according to a video from Crypto Diary. According to one prediction, the price is expected to pass the $5 line before the end of the year. The price may also rise to $3.47 in that year, according to a somewhat bearish prediction made by another analyst.
Polygon's price is predicted to reach $50 in the near future, according to Zack Humpheries, a Polygon analyst. Despite the fact that this is a very bullish prediction as compared to other analyses, the Polygon ecosystem could continue to evolve in the same direction it started in 2021 if it continues along its current path.
Conclusion
MATIC's future price has been forecasted in various ways, but almost all of them seem to be bullish regarding its future price. A long-term investment in MATIC could prove to be a profitable one.
There has been a lot of profit in Polygon (MATIC) over the past few years, and it's predicted that the company will continue to grow steadily in the coming years. It should be noted, however, that due to the high volatility of the crypto market, you should always assess all the risks and DYOR before buying a cryptocurrency or any other token or coin.
---
The Price Predictions published in this article are based on estimates made by industry professionals, they are not investment recommendations, and it should be understood that these predictions may not occur as described.

The content of this article should only be taken as a guide, and you should always carry out your own analysis before making any investment.