Based on the recent situation, it's highly likely for SEC's two-year battle with Ripple to come to an end this week. As a result, the crypto community has been prompted to weigh in on the fiasco. It is speculated that the decision might be made public by 15th December this year. This statement was made by Cardano's founder, Charles Hoskinson. Furthermore, he even mentioned that this was just a rumor and didn't believe to be true.
Former US congressional candidate, January Walker, also expressed her take on the situation. She stated in her tweet that Ripple settling its case with the SEC would be a wrong move. Not only would it be the world's loss, but it would also be a loss for Web3. In addition, Walker even mentioned how the world tends to follow USA's actions. Keeping that in mind, she urged the industry to join hands and work together.
If Ripple settles it will be a loss for the whole world & WEB3.

— January Walker (@UtahPolitician) December 12, 2022
The SEC v Ripple lawsuit surfaced back in 2020. The regulator accused the exchange of conducting unregistered securities worth approximately $1.3 billion. The SEC believes that the exchange was involved in these practices since the early days of the token's creation.
Many Come in Support of Ripple
Many have actually come forward in support of Ripple. Gokhshtein Media's founder, David Gokhshtein, took it to Twitter and expressed his desire of wanting Ripple to win the case. However, he also stated that settling would be the worst-case scenario. Apart from that, Hoskinson even mentioned how any possible settlement could result in a number of catastrophic implications. In crypto attorney Jeremy Hogan's YouTube video, he talked about a 50% chance of Ripple winning its battle. Apart from that, there is even a 110.6% possibility of anything happening shortly.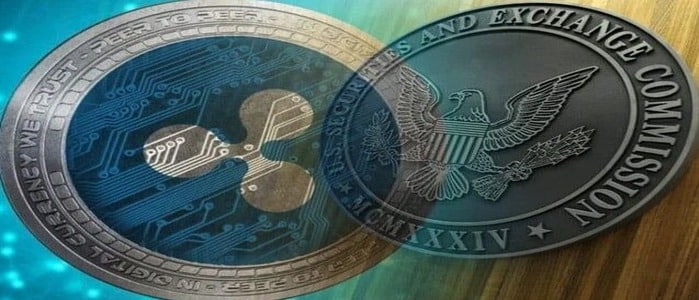 The attorney predicted the reason that might inevitably make Ripple win. It had no obligations to customers after the sales of XRP. To back this up, he mentioned that there can be no investments without an investment contract. There is no existing relationship between Ripple and XRP purchasers, and SEC has failed regarding the addressal of that problem. It is worth mentioning that Ripple's CEO, Brad Garlinghouse, expected the case to wrap up by next year. Similarly, he even mentioned that the exchange would possibly consider a settlement. It would be done on the condition of XRP not being classified as a security.