Panama's President, Laurentino Cortizo, declared his refusal to authorize a law regulating cryptocurrencies in the country unless stronger money laundering clauses are introduced in the current bill.
At the Bloomberg New Economy Gateway Latin America event, Cortizo, said he'll refuse to sign a law regulating the use of cryptocurrency until it contains tougher anti-money laundering specifications. He said he would sanction some parts of the law while vetoing others emphasizing that, "Anti-money laundering activities are very important to us". Cortizo, added,
"If I'm going to answer you right now with the information that I have, which is not enough, I will not sign that law. I have to be very careful if the law has clauses related to money laundering activities."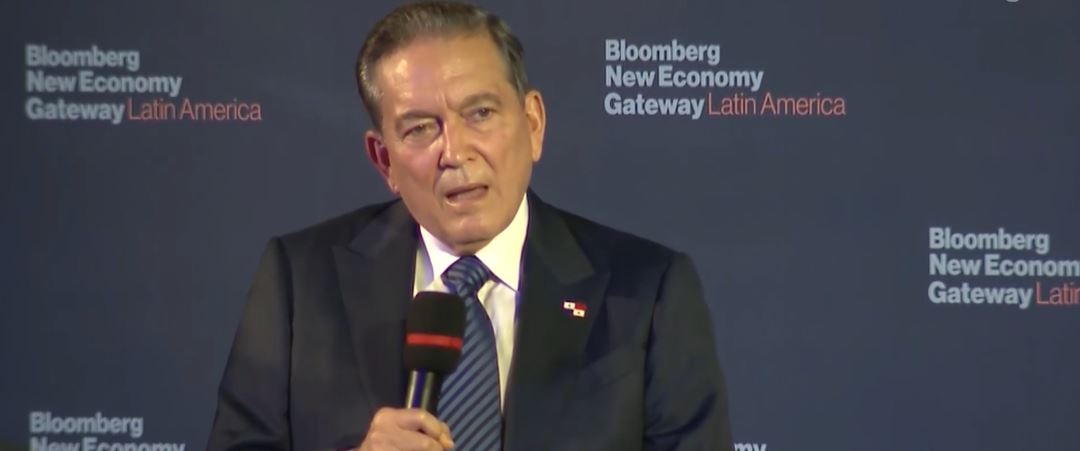 Why Is Stricter Money Laundering Clause Needed In Panama?

According to reports, Cortizo, explained that Panama has been trying to shift from global money laundering and terrorist financing watchdog Financial Action Task Force's (FATF) "grey list". Earlier FATF had registered Panama on its list of "jurisdictions with strategic deficiencies" in combating money laundering. Cortizo's administration has pledged to implement the task force's recommendations and toughen controls on dirty money.
Although referring to the bill as a "good law", Cortizo, seems to be awaiting a diktat on global regulation of crypto-assets. He remarked,
"It is an innovative law from what I have heard, it's a good law. However, we do have a solid financial system here in Panama and one of the things I'm waiting on is when you have a global regulation of crypto-assets."
What Does The New Crypto Bill Say?

As per Panama's legislation, cryptocurrencies cannot become a legal tender but only a means of payment for any transaction. The bill will also allows digital asset companies to establish operations in the country in accordance with Panama's territorial taxation system. The crypto bill would initiate a structure treating crypto assets as foreign-source income which means there won't be any taxes on capital gains.
Last month, lawmakers in Panama's National Assembly approved a bill to regulate the use and commercialization of crypto assets in the Central American country renowned as a hub of offshore financial services.
Aprobada la Ley de Crypto de Panamá! Esto ayudará a que Panamá se vaya consolidando como hub de innovación y tecnología de America Latina!

Crypto Law approved in third debate! This will help Panama become a hub of innovation and technology in Latin America!

— Gabriel Silva (@gabrielsilva8_7) April 28, 2022
Panamanian Congressman, Gabriel Silva, promoter of the bill said that despite creating a framework for the usage of Bitcoin (BTC) and cryptocurrencies as payment methods in the economy, the country is not making Bitcoin a legal tender. He remarked,
"We can't just establish bitcoin because that will be unconstitutional and if it's unconstitutional, then the project won't happen."