Moët Hennessy Louis Vuitton SE (LVMH), owner of luxury brands Louis Vuitton and Parfums Christian Dior is planning on launching a cryptographic provenance platform that will help the conglomerate to prove the authenticity of its brands' products with the aim of curbing fake products in the industry.
Media reports have shown that the proposed blockchain will be called Aura and is scheduled to launch in May or June 2019. LVMH owns several luxury brands but the blockchain is expected to roll out with the above two brands before the rest are added later.
According to sources familiar with the development, Aura is based on the Quorum platform, a variant of the Ethereum blockchain and has been built in collaboration with Ethereum-focused development studio Consensys and Microsoft's Azure Cloud. A source that spoke to crypto- industry media said that Aura will be launching in phases.
"To begin with AURA will provide proof of authenticity of luxury items and trace their origins from raw materials to point of sale and beyond to used-goods markets. The next phase of the platform will explore protection of creative intellectual property, exclusive offers, and events for each brands' customers, as well as anti-ad fraud."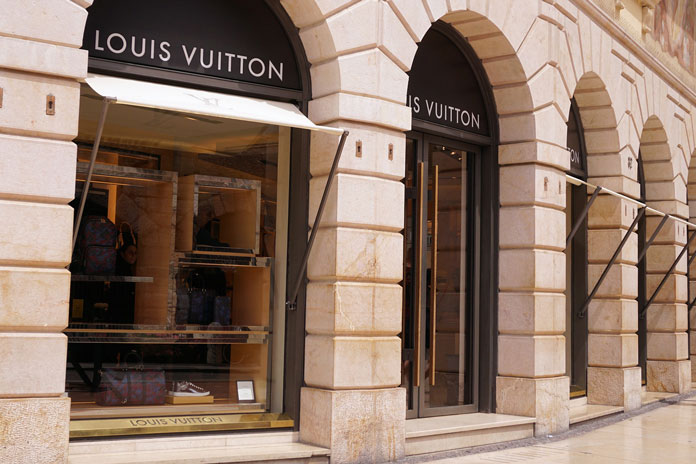 LVMH reportedly controls at least 60 brands and has reported revenues as high as $53 billion in 2018. The source, who is involved in the Aura project says that LVMH plans to launch Aura as a white label release meaning that all industry players including LVMH competitors will be able to take advantage of the platform to track the provenance of their products.
"This should be done in the form of an industry consortium rather than a third party actor coming into the marketplace," stated the source.
As explained by the source, Aura will not be specific to LVMH which means therefore that it will be able to be customized by the several brands to match their product offering.
"So if you are a customer of a luxury brand, you are not going to see AURA; you are going to see the Louis Vuitton app or the app of another luxury brand."
It is hard to breed trust in such a venture especially when the idealist is a giant brand such as LVMH. Previous initiatives, most recently between IBM and Maersk have floundered due to the complexities of maneuvering the dynamics of integrating competitors. To avoid this eventuality, LVMH is engaging several participating brands and also donating the venture's intellectual property so as to enable the sort of community built initiative platform.
"So Gucci, for example, could decide to join the platform and be a shareholder – in which case their claim to the IP would be as great as Louis Vuitton's claim to the IP. That is the main difference between this project and the IBM Maersk project. Which hopefully makes it much more comparable to Komgo, the trade finance consortium," the source further explained.