It has been announced that Nike has launched SWOOSH – a digital community and experience that provides a home for virtual creations.
With the help of blockchain-powered technology, or better said Web3, Nike is offering a place where athletes, creators, collectors, and consumers all have a chance to shape the sport of the future.
Connecting Sport and Web3
SWOOSH has its own domain to ensure that a safe, trustworthy environment can be created. That domain is welcome.swoosh.Nike. The Nike Members community will have the ability to get access to virtual creations that are typically interactive digital objects that can be worn in games and immersive experiences.
Virtual creations will include items such as sneakers, t-shirts, etc. Sometimes, community members will be able to access physical products or events such as intimate conversations with athletes or designers through the platform.
This new approach is designed to cater to consumers wherever they play and shop sports, and, furthermore, to provide them with a gateway to a new digital arena, according to Ron Faris, General Manager of Nike Virtual Studios.
Faris says:
"We are shaping a marketplace of the future with an accessible platform for the web3-curious. In this new space, the SWOOSH community and Nike can create, share, and benefit together."
At the moment, SWOOSH is in beta testing. Registration for the beta is expected to open later this month. It is expected that Nike will continue to expand its platform in the course of this year by inviting in a community that is both diverse and equitable in nature.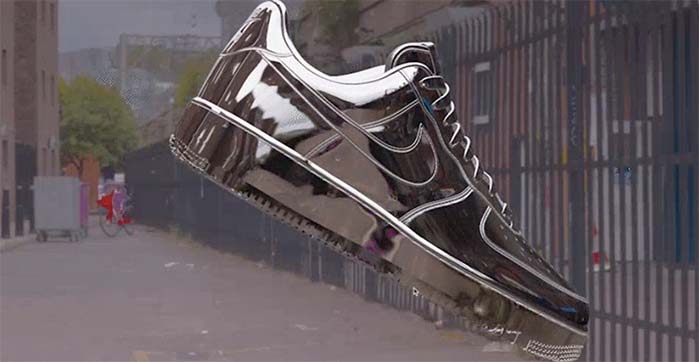 In order to accomplish this goal, Nike will prioritize local communities that it supports through its diversity, equity, and inclusion initiatives, from the United States to select European countries, and will work with them to build their skills in order to be ready to participate in the initiatives.
There are plans to launch Nike's first digital collection in 2023, which will be shaped based on the input of the community. There will be a community challenge shortly after the first collection of digital products has been released, which will give members an opportunity to work with Nike to co-create a virtual product. In exchange for their help in creating a virtual product, the winners can earn a royalty for that product.
In another sign that the world is embracing technology, the new Nike community focuses on both sports and web technologies, such as NFT or Web3. The decentralized ecosystem is a very interesting topic because, in spite of the bear market and the situations we are seeing at the moment, big companies like Nike are continuing to expand their presence.
As more big companies follow this path in the near future, we can expect to see the community grow faster.