The concept of mining cryptocurrency has attracted several investors over the years. Even though it is banned in multiple different countries, users still eye its profit margin, and operate under the radar. Over time, authorities have imposed certain restrictions upon crypto mining as well as trading. But lately, it seems as if more harsh crackdowns will hurt the mining department. New York tops the list of places where authorities intend to regulate bitcoin mining.
Recently, lawmakers in New York came forward to pass a bill that seeks to ban bitcoin operations that are dependent upon carbon-based power resources. Governor Kathy Hochul could either sign the bill into action or dismiss it in the coming days. In case Hochul signs the bill, New York could end up becoming the first state in the United States to impose a ban on blockchain technology infrastructure.
New York Move Contradicts Other States' Bitcoin Mining Regulation  
The main point of concern of bitcoin mining is the higher carbon footprint of the New York state. The basic aim is to reduce and control the carbon discharge by cracking down on specific power plants. These power plants are dependent upon electricity produced by the burning of fossil fuels.
As of now, the US is home to almost 38% of Bitcoin mining operations. It makes it the most significant stakeholder in the crypto mining industry. Therefore, such a move could impact miners all across the country. Authorities claim that they are trying to move to sustainable energy. The bill categorically targets mining operations that use the Proof-of-Work consensus mechanism. The PoW mining mechanism asks for more energy to support the equipment.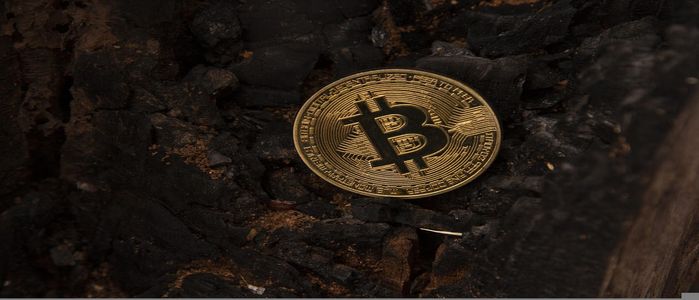 There is a considerable number of people who are expressing their disliking towards the bill. They believe it would ultimately impose an adverse effect on the economy. Another reason for them being against the bill is the fact that Bitcoin mining serves as the basis for the provision of high-paying and high-grade jobs for the local communities. Veteran Bitcoin miners believe that New York is a hostile state to conduct mining and that it is 'useless to go into a region that does not want you.'
Nonetheless, states such as North Carolina, Georgia, and Texas are imposing lesser restrictions and have established themselves as major mining destinations. Texas has several deregulated power grids as well as crypto-friendly lawmakers. The state's friendly attitude towards miners makes the industry quite stable in the region. But New York is now setting an underwhelming example for other states to follow.