Luigi Di Magistris, Naple's mayor, has recently published a statement in his public Facebook page in which he mentions the possibility of creating a local cryptocurrency.
The missive, released on September 2, contemplates the creation of the digital currency for the region, as part of a strategy to improve political and economic conditions in the aforementioned city.
The post – noteworthy for its rhetoric – referenced an issue Di Magistris dubbed as "anti-souther Discrimination," as well as an "unfair debt" that Neapolitans should not pay.
"Before a government with obvious anti-south traction, which is strengthening the Lombard-Veneto axis… and is working to hijack most of the resources towards the rich, giving only alms to the south, we must launch an historic challenge, never thought nor implemented so far," the statement reads.
Per the aforementioned debt, the Neapolitan mayor says that:
"We will not acknowledge the debt contracted by the State, particularly in post-earthquake management and the emergence of waste. We have scrapped it out of our budget. These debts have not been assumed by the city nor the people (of Naples). We in fact are victims and should be compensated, rather than paying debt to the usurpers!"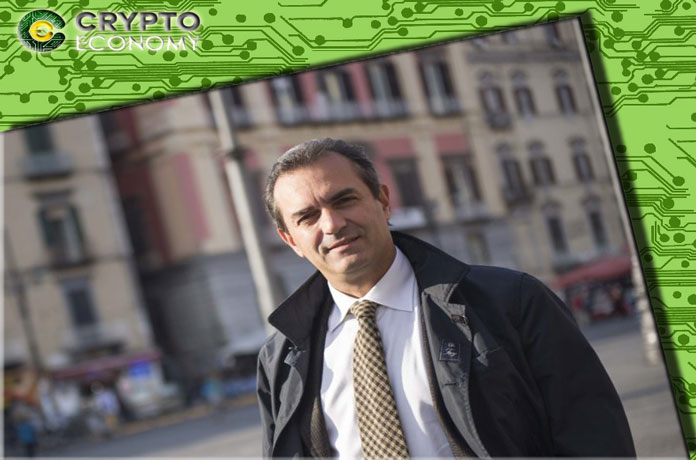 Regarding the creation of the local digital coin, the mayor's manifest expresses that "the third stage of this strategy is the development of a coin, in addition to the Euro, to strengthen Parthenope (another name for the city)".
Despite not giving more details respecting the creation of the Neapolitan cryptocurrency, the municipal authority have already given glimpses on this project with aims to further develop it in Naples.
Since the first statement about the local cryptocurrency by the Italian mayor, the blockchain activity in such region has surged notably.
Implemented through tourism?
Even though Di Magistris' missive did not unveiled details of the cryptocurrency, such as its name, or how and when it will be launched into the market, it did highlight Naples' touristic value, like its culture, creativity and humanism, and how these aspects improve the city as capital.
Taking this into consideration, it is possible that the biggest southern city of Italy is following the steps of other countries – such as Iran, who has introduced virtual currency to its economy through its touristic potential.
In the Asian country's case, the way they did it was offering tourist the possibility of paying hotels and other accommodations places with cryptocurrencies.
Should this become the strategy developed between the municipal public administration and the Neapolitan tourism industry, the traditional economic structures would be adapted to blockchain-enabled ecosystems, facilitating the income of cryptocurrency to local economy.