Growing rapidly, day by day, is expected to pave its way up the EOS ecosystem's ladder. This decentralized crypto is using its unique platform to transform the gaming industry.
Mythical Games, Infusion of Venture capital
The free multi-player survival game, Fortnite, has earned a clean $1 billon from in-game virtual purchases alone. This has driven other participants in the gaming industry towards experimenting how they too can invest on new gaming trends.
The startup company in the blockchain and gaming space, Mythical Games, is embracing the future in gaming. Also, Mythical is using its infusion of venture capital to create a line of PC, console and mobile games on the EOS blockchain. This blockchain will be open to developers allowing them to build games with "player-owned economies."
Mythical team has worked together on a variety of games, in addition to the already announced Blankos, these include, Guitar Hero, Marvel Strike Force, Call of Duty and Skylanders. Galaxy Digital's EOS VC Fund has led the round for Mythical.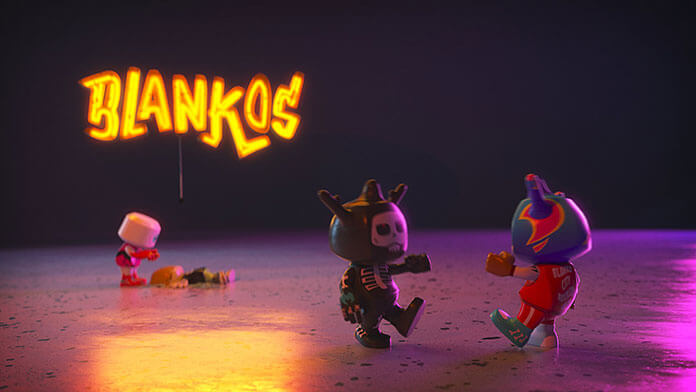 The team is governed by a group of gaming industry veterans. With John Linden, as the CEO, officer Jamie Jackson as the Chief of Compliance, officer Stephan Cunningham as Chief of Product and head of blockchain, Rudy Kock.
Earlier this year there was a $325 million fund launched for the purpose of expanding the EOSIO ecosystem. This was to be conducted through strategic investments in start-ups building on the EOSIO blockchain software.
Other Ventures
Given the success of Epic Games, Discord, and many others, it is not a surprise that more and more investors are getting excited about the gaming business. Just recently Epic Games raised a $1.25 billion round to the cultural phenomenon that its game had become. Participants in that round included, Smash Ventures, Iconiq Capital, Kleiner Perkins and several others.
Dapper Labs, best known company for the blockchain-based game, Cryptokitties, raised a $15 million financing led by Venrock, with participants from Samsung NEXT and GV. This sums up VC's total investments to $1.8 billion in gaming start-ups this year.
In addition to gaming, online betting platforms are also increasingly being developed on blockchain-based platforms. In November TronDice, a TRON-based gaming decentralized application [DApps], had paid out almost $5 million in TRX tokens.