FunOntheRide is always ready for action, which is why last week I took a plane and arrived in Guadalajara (Jalisco) to Talent Land 2019, an important gathering of talents, both in the Blockchain field as in robotics or video games. Seven were the options and lands to investigate in this space. I also had the honor of being able to share with the audience my ideas and concerns about blockchain and cryptocurrencies from the stage.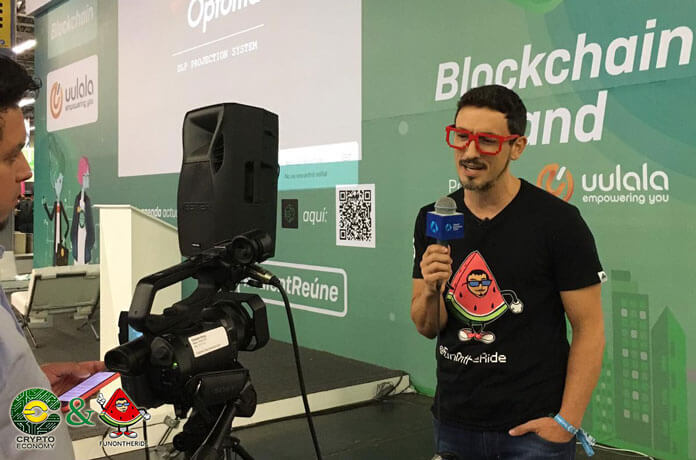 Talent Land also featured well-known figures in the cryptosphere such as analyst and trader Tone Vays who, before moving to the Blockchain side in 2013, had worked in relevant positions in Wall Street and JPMorgan Chase, a company of which he became vice president. It was a pleasure that he shared his point of view with me about Bitcoin, of which he subsequently made a presentation where he highlighted his value proposition. Vays told me the reasons why he ventured into Bitcoin:
"Bitcoin is unconfiscatable, the Bitcoin value transfer is resistant to censorship, Bitcoin is not inflationary. It's hard money."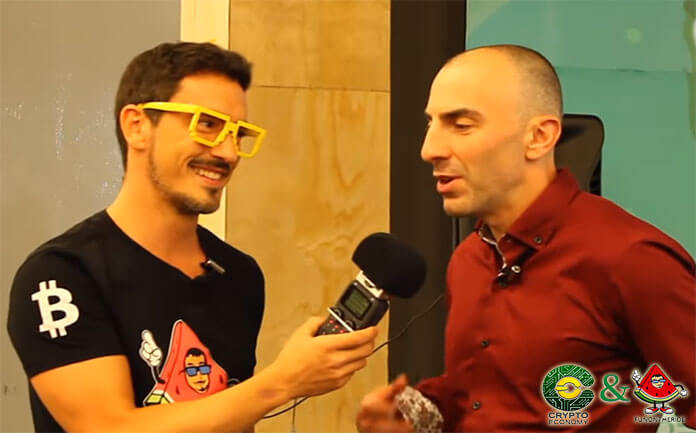 He went on to explain that these are the three reasons why Bitcoin cannot be compared with anything else in the world right now, and that if we look back and see the Internet bubble, which took years to burst, it is very similar to how we see Bitcoin now, becoming increasingly stronger and stronger even though its price still does not reflect it. Tone thinks that we still have pain to endure, but he is still a maximalist and convinced Bitcoin defender. He does not have the same vision of the altcoins, in which he does not especially believe.
I was also fortunate to meet the Chess World Champion from 1985 to the year 2000, Garry Kaspárov, who was one of the most outstanding speakers on the Keynote stage. Kaspárov confessed to me that although he did not know very well the blockchain technology and cryptocurrencies, he does empathize with its philosophy, expressing that from this type of things great changes arise in people's lives or in the way of doing business.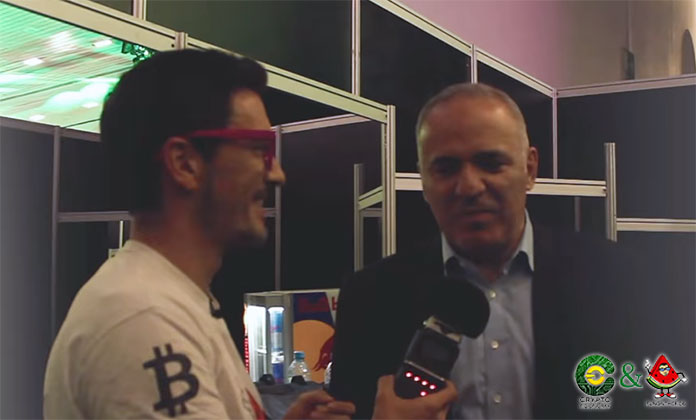 The truth is that I met great people with great ideas and great projects, like David Battaglia and Daniel Muvdi, with whom I shared good moments. Of course blockchain is unstoppable, and although it would be impossible to list all the people with those I had the pleasure of talking to these days, on my YouTube channel https://www.youtube.com/c/funontheride you will find all the videos so that you don't miss a minute of my adventure. Also you can find many other things: Tutorials, Cryptonews, Contests, etc.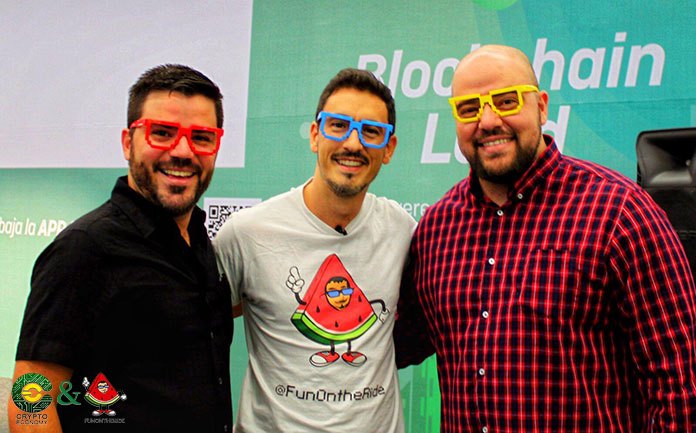 Health, Money, Love, and Peace! Cryptocurrencies to the Top! A big hug to all the followers of Crypto-economy.net, a news source that I check daily! And thank you very much for dedicating me this space. To the Moon!! 🙂
Journalist for more than 17 years in some of the main media in Spain (Cadena Ser, A3Media …), Rodrigo Arnedo decided to Hard Fork his professional life in 2016 by falling in love with Bitcoin and cryptocurrencies. Since then he became a Youtuber of the FunOntheRide channel, is a futurist passionate about technology and persecutor of happiness and financial freedom