Although the crypto bus is long gone, its pillar blockchain technology is the next frontier as countries across the globe are trying to integrate it into every sector. For Russia, the coming university student elections will be based on a trial program to test the efficiency of e-voting based on blockchain technology.
While the university students will be going about in their student council elections by late June, government agencies led by the city's mayoral election will take a front seat to see how things go as they plan to implement the e-voting platform in their coming elections. Per information on Russian based news agency TASS, the trial project will run with other government agencies coordinating its operations Moscow's Department of Information Technology (DIT) and Moscow City Election Commission (Mosgorizbirkom).
Technical Specifications set to go to Mosgorizbirkom for Approval before going Public
Although Russia has been a step back when it comes to regulations for the crypto space, things are changing since legislations are being passed. For the above project before the program is launched for public use, the Mosgorizbirkom must put its thumb of approval on the technical aspect of the program. After the agencies involved gets approval from the commission, the legislation will be passed to cater for its launch, and now it will be up to DIT to ensure the successful launch of the program for the public.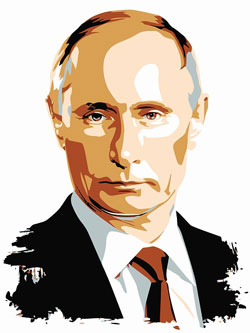 As the deadline set by President Vladimir Putin for the country to create legislation for the crypto space nears, agencies tasked with the work are working on getting the sector under government purview. It's just recently that the city council of Moscow submitted its bill to implement an e-voting platform based on blockchain technology in February. Later on, in April Moscow City Duma got approval to use an e-voting platform based on blockchain in the coming September elections after Russian Duma passed a bill allowing it to implement an e-voting platform.
Through implementing a blockchain based e-voting platform, the above agencies aim to leverage blockchain and its features to make the process transparent and secure results in blockchain's tamper-proof distributed ledger. While Russia is waiting for things to get in line, Singapore is already harnessing blockchain power after launching its OpenCerts platform to digitalize all certificates issued from its academic institutions.