Giant Bitcoin mining equipment manufacturer Bitmain, the operator of BTC.com mining pool has brought charges against three of its former employees for allegedly breaching a non-compete agreement and setting up a competing mining pool.
BTC.com is the leading Bitcoin mining pool in terms of hashing power while Poolin, the pool founded by the three ex-Bitmain employees is currently ranked 7th in terms of hashing rate contribution to the Bitcoin network. Poolin's founders Zhibiao Pan, the CEO; COO Fa Zhu; and CTO Tianzhao Li are arguing that contract was inapplicable as Bitmain had allegedly breached it itself by not compensating them in time.
Bitmain is now suing the three individuals claiming that their actions have led to the loss of profits for the BTC.com mining pool. It is thus seeking compensation for damages exceeding 30 million Yuan (approximately $4.3 million) and for the court to provide an injunction to the operation of the Poolin mining pool.
There are reportedly six cases in the Beijing Haidian District court over this dispute three of which are lawsuits against Bitmain by the three individuals who initially filed against Bitmain before Bitmain bringing countersuits against all three. The three Poolin founders sued Bitmain preemptively seeking to be released from the non-compete agreement.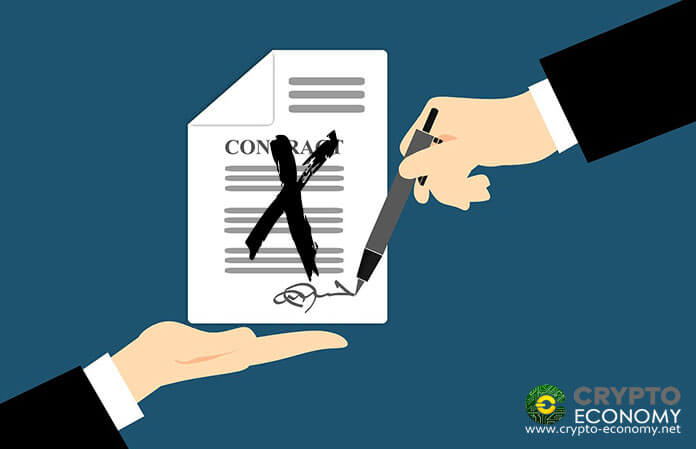 Poolin was founded back in November 2017 and initially mined altcoins exclusively. However, they launched the Bitcoin mining pool in 2018, mining their first block in July of the same year. Over the coming months, Poolin's hash rate rose to command the third-largest position after BTC.com and Antpool in February this year. By the height of the Poolin hash rate in February 2019, the pool had mined more than 26,825 bitcoin, an equivalent of $220 million. The pool has since dropped off its mining hash rate and is ranked at number 7 commanding about 8.2% of the market share.
The lawsuit has been under wraps for a while now only surfacing after a video on the ongoing hearings leaked recently. The video was recorded back on April 30th. This could explain the drop in rankings for the Poolin pool over the past few months. In the video, representatives of both Bitmain and Poolin CEO Pan are arguing their cases in the court. It is revealed that Pan entered into the non-compete agreement with Bitmain in exchange for compensation of $2,780 per month for 24 months, something the representatives of Pan claim was not honored by Bitmain. Particulars of Zhu and Li's agreements are not yet known to the public as of yet.
The court has not yet reached a verdict on the matter. The judge has reportedly offered the parties a chance to settle the matter outside of court, an offer the Bitmain representatives rejected.