MicroStrategy, a software analytics company that was co-founded by Bitcoin (BTC) maximalist Michael Saylor, has added more Bitcoins to the firm's stockpile, despite the market slump.
On December 28, Saylor took to Twitter to announce that MicroStrategy has purchased nearly 2,500 Bitcoins (BTC) for a whopping $42.8 million between November 1 and December 21 through its MacroStrategy subsidiary. The move puts the firm's total BTC holdings at 132,500 BTC, purchased for a total of $4.03 billion but worth only around $2.19 billion at the time of writing. Recently, the company has also sold about 704 bitcoins (BTC) for $11.8 million in the wake of depreciating crypto prices. The sale marked the first time MicroStrategy has sold BTC since it began adding the cryptocurrency to its stockpile in 2020.
MicroStrategy has increased its #Bitcoin Holdings by ~2,500 #BTC. As of 12/27/22 @MicroStrategy holds ~132,500 bitcoin acquired for ~$4.03 billion at an average price of ~$30,397 per bitcoin. $MSTRhttps://t.co/lcMeULcGQk

— Michael Saylor⚡️ (@saylor) December 28, 2022
Saylor's Love for Bitcoin

Earlier this year, MicroStrategy asserted that the software firm was capable of withstanding further volatility in Bitcoin (BTC) urging investor to not worry about a potential margin call on its loan backed by BTC, as the company has plenty of collateral to pledge. Saylor, who has been an ardent Bitcoin fan also emphasized 'HOLDing' the digital asset.
He explained that since MicroStrategy started holding Bitcoins (BTC), the company took into account the volatility of the cryptocurrency and designed its balance sheet accordingly so that it could continue Holding. Saylor had previously stated,
"MicroStrategy has a $205 million term loan and needs to maintain $410 million as collateral. MSTR has 115,109 BTC that it can pledge. If the price of BTC falls below $3,562 the company could post some other collateral."
Bitcoin Trades in Red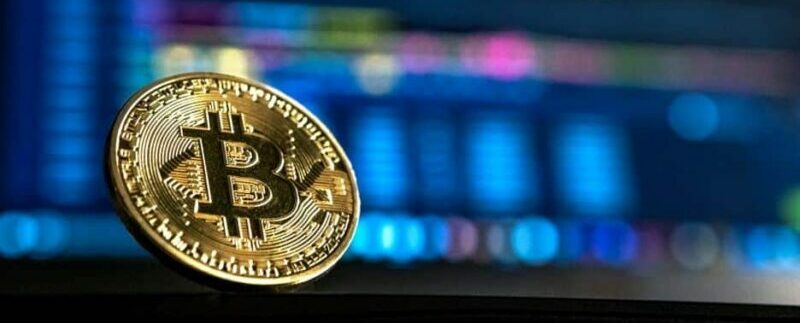 MicroStrategy commenced Bitcoin buying in August 2020, when the Bitcoin price was still below $12,000. Its decision to invest in BTC helped boost the popularity of the company, going from a company operating in the background to one of the most popular names among cryptocurrency enthusiasts. However, the ongoing crypto metdown has caused the company's Bitcoin holding to shrink in value, resulting in losses worth billions of dollars.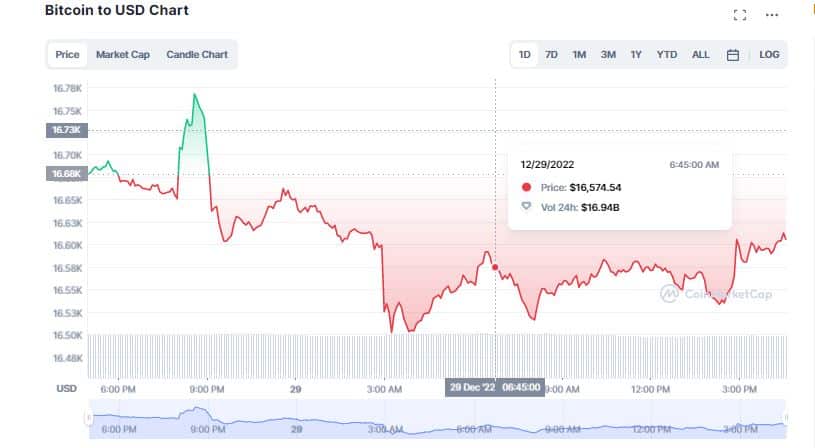 According to CoinMarketCap, Bitcoin (BTC) is down 0.42% in the last 24 hours to hover around $16,605, at the time of writing. The flagship token shrank more than 1.30% over the past seven days, as the global crypto market cap kept slipping below $800 billion. Bitcoin's dominace in the crypto market dropped 0.07% over the past day to 40.05%.