The multinational fast food chain McDonald's has started accepting Bitcoin payments in the city of Lugano in Switzerland. McDonald's is among the first few brands to take part in the crypto tryout of the town of Lugano. The town is supporting crypto adoption, making it a hub in Western Europe. Nonetheless, Lugano has a population of only 63,000. Most of them are Italian speakers.
JUST IN: 🇨🇭 McDonald's now accepts #Bitcoin payments in Lugano, Switzerland.

— Bitcoin Magazine (@BitcoinMagazine) October 3, 2022
As per the video shared on Twitter, customers can order food on McDonald's digital kiosk and pay with crypto through a mobile application. Along with Bitcoin, payments are also accepted in Tether (USDT). The logo of both digital currencies could be seen on the credit cash machine.
🇨🇭 Paying at McDonald's with #Bitcoin in Lugano, Switzerlandhttps://t.co/Htbap5jjrk

— Bitcoin Magazine (@BitcoinMagazine) October 3, 2022
Lugano Continues to Explore the Potential of Bitcoin and Other Crypto
Back in March, the city of Lugano accepted Bitcoin, Tether, and the LVGA token as legal tender in the region. Furthermore, the city also signed a memorandum of understanding with Tether Operations Limited. As per this plan, Tether came up with two funds. One fund was $106 million or 100 million Swiss Francs. It was set up as an investment pool for crypto startups. The second fund was $3 million, and it was responsible to boost crypto adoption across the city.
Through this project, residents in Lugano can also pay their taxes through cryptocurrencies. Moreover, crypto could be used to pay for parking tickets, public services, and tuition fees. It is expected that over 200 shops and businesses will accept crypto as a payment mechanism for goods and services.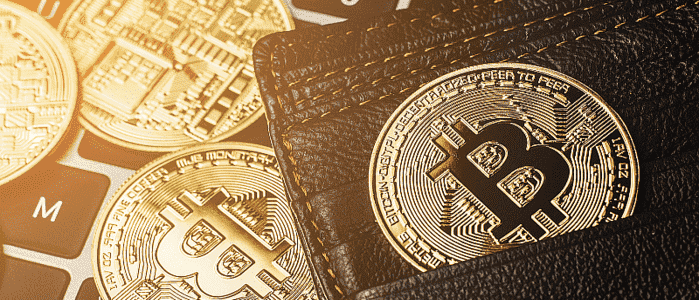 The city of Lugano is the third most important financial center in Switzerland. Nonetheless, it is on its way to becoming a crypto-friendly region. In addition to this, the city is also planning to host an event at the end of October. The event will cover the major developments of the Lightning Network. This event will be hosted in collaboration with Tether.
The acceptance of Bitcoin and Tether by McDonald's is a positive sign for Lugano's crypto adoption plans. It will also encourage other businesses and brands to explore bitcoin payment options in the future. Since El Salvador's acceptance of Bitcoin as a legal tender, McDonald's has been accepting BTC in 19 outlets across the country. This shows that the globally renowned fast food brand is open to innovative digital payment methods.