A cryptocurrency trading platform will be launched by Lunar, which has been valued at over $2 billion after the recent fundraising. Lunar, a financial technology company, based in the Nordics, has completed a $77 million fundraising round.
Lunar, a Danish startup, has raised $77 million in Series D-2 funding, increasing the total amount raised in the series to $310 million. Heartland, Kinnevik, Tencent, and IDC Ventures were among the significant financial backers who contributed to the funding round.
A New Cryptocurrency Trading Platform
Beyond the funding, which enabled Lunar to achieve a $2 billion value, the company announced the launch of a blockchain arm as well a cryptocurrency trading platform. As the initiative's co-founder and CEO, Ken Klausen, expressed optimism that it will benefit those customers who struggle to use numerous platforms for their needs.
Users of Lunar will be able to buy and sell Bitcoin (BTC), Ethereum (ETH), Polkadot (DOT), Dogecoin (DOGE), and Cardano (ADA) at the start of the service.
Aside from that, Klausen predicts that the future of money will be strongly linked to Web3 and the Metaverse in some way. An executive from Lunar explained that the platform will investigate how both cryptocurrency and blockchain technology may benefit our consumers in order to approach the next level of payments and banking.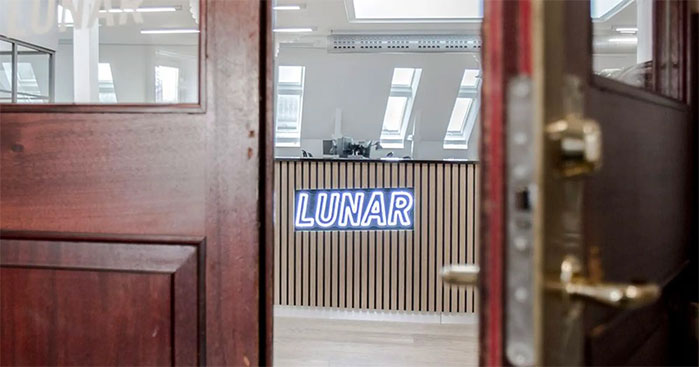 Lunar, which was established in 2015, now provides services in Denmark, Norway, and Sweden. This year, it was granted a European banking license, and it currently has over 500,000 customers worldwide.
The Northern European region, where Lunar's headquarters are located, is rarely in the limelight when it comes to the cryptocurrency business.
It is legal in Denmark to use bitcoin and altcoins as a payment mechanism, as an asset, and as a good, all at the same time. Locals, as well as cryptocurrency exchanges that assist them, are permitted to utilize cryptocurrency to conduct any legal business in the country.
Lars Rohde, the governor of Denmark's central bank, is, on the other hand, strongly opposed to bitcoin. He described it as very speculative last year. He also stated that there is no stability and no guarantee from any side concerning the value of cryptocurrencies at the same time.
When it comes to personal taxation, Norway recognizes digital assets in the same way as any other source of income or wealth. Most people would agree that some of the politicians in the area are proponents of the industry. The Minister of Climate and Environment in Norway – Sveinung Rotevatn – is one of the cryptocurrency's most ardent supporters.
Sweden, another country that is a part of the Scandinavian region, has focused its efforts on the establishment of a central bank digital currency system (CBDC). Because the e-krona is scheduled to be operational by 2026, the country's government has already begun doing a study on the subject.