Thailand's Securities and Exchange Commission has released its list of accepted cryptocurrencies allowed to be used as the preferred ICO fundraising investments as well as to be used as base pairs in Thailand-based cryptocurrency exchanges.
The assets include Bitcoin [BTC], Ethereum [ETH], Ripple's XRP as well as Stellar's Lumens [XLM] tokens. Excluded from this list specifically are Bitcoin Cash [BCH], Litecoin [LTC] and Ethereum Classic [ETC].
Not that these blacklisted assets have been used previously by a Thai-based company to raise any funds through ICO, nor has any cryptocurrency exchange-listed them as base currencies. The SEC has blacklisted them for any future scenarios that could arise.
The announcement published on the official SEC website on Thursday reads in part that:
The SEC has updated the list of cryptocurrencies eligible for initial coin offering (ICO) investment or value comparison as base trading pair against other digital assets traded on digital asset exchanges. As a result, the current list comprises four cryptocurrencies, namely Bitcoin (BTC), Ethereum (ETH), Ripple (XRP) and Stellar (XLM). (…) Also, three other cryptocurrencies have been removed from the list, namely (1) Bitcoin Cash (BCH), (2) Ethereum Classic (ETC) and (3) Litecoin (LTC).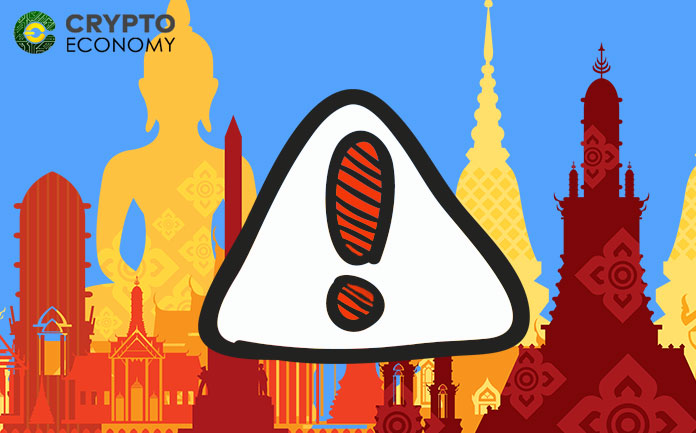 This particular update was reached upon through the consideration of the various asset's market liquidity and their fundamental properties such as decentralization features and market sentiments according to a report published by the local news media the Bangkok Post. Now, these could be filler reasons for the blacklisting of these assets considering that they offer almost similar features to the other assets on the allowed lists.
A more plausible reason could be that all the blacklisted cryptocurrencies are hard forks of the other coins. Both Bitcoin Cash and Litecoin are hard forks of Bitcoin while Ethereum Classic is an off-shoot of Ethereum. Couple on to this Bitcoin Cash governance may be unstable based on the highly contentious hard fork that resulted in a network split in mid-November. On the other hand, Ethereum Classic has recently suffered a 51% which could mean that the security of the ETC network is not up to par with its Ethereum counterpart mainly owing to the fact that fewer miners support it. It is, therefore, less decentralized than ETH.