Ethereum has for a long time had and still has the largest number of developers building on it. For this and several other reasons, all LOOM products are entirely focused on the Ethereum platform. However, due to the increasing number of good developers building on DApps such as TRON and EOS, LOOM has decided to add more developers to Ethereum.
According to a blog post released by LOOP,
"A lot of developers building on Loom/Ethereum ARE looking at these other platforms with temptation, due to their increasing user counts.''
Because Loom Network focused on delivering quality service to developers, they thought it would be a great improvement if the LOOP could provide developers with more DApp platforms to choose from.
LOOM to Integrate both TRON (TRX) and EOS into PlasmaChain
A few weeks ago, the blockchain ecosystem for games and social applications, Loom Network famously known as LOOM announced support for 100 of the top ERC 20 tokens by market capitalization.
The news came after PlasmaChain integrated with the top 100 ERC 20 tokens so as to allow 'lightning-fast layer 2 stable coin payments with multi-currency support'.Some of the coins added include Stablecoins such as the Circle USD, True USD (TUSD), Maker Dai (DAI), Paxos Standard Token (PAX), Gemini Dollar (GUSD) and Statis EURS (EURS).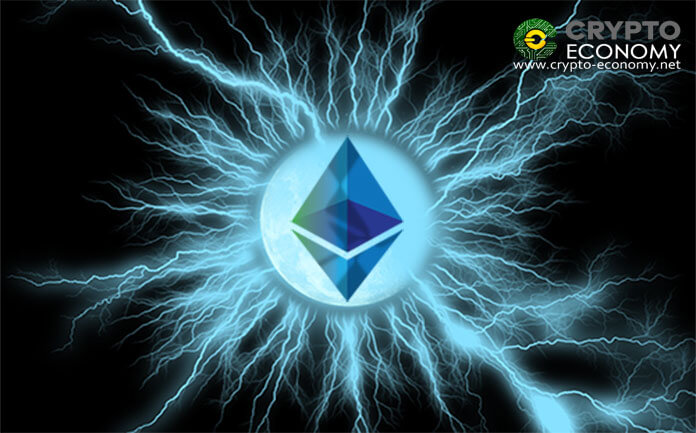 Yesterday, LOOM revealed in a tweet that it would be integrating both TRON and EOS in PlasmaChain with an aim to improve the DApp developer ecosystem. Loom Co-founder, James Duffy stated that;
"Over the coming weeks, Loom Network will be releasing integrations for TRON and EOS into PlasmaChain — effectively allowing DApp developers to offer their DApps to users on all three chains simultaneously.''
After the integration both TRON and EOS users will be able to buy items from PlasmaChain using their native tokens, TRX and EOS respectively. Also, users will be able to sign for transactions using only their EOS and TRON wallets.
With this integration, Loom Network aims to broaden the potential user base for each game or DApp developed on the PlasmaChain, after which instances where gamers are separated from one another simply due to differences in blockchain platforms will also be reduced.
Because PlasmaChain is built on Ethereum, adding TRON and EOS will allow developers to access additional user pools from within the Ethereum ecosystem. Also, as per the blog post;
"If an EOS or TRON user obtains an Ethereum-based crypto-asset, they may choose to transfer it to Ethereum to use on Ethereum-only marketplaces and services, serving as an additional on-ramp,'' therefore Ethereum users have nothing to lose.