Lindacoin is a new digital currency that comes with the interesting provision of daily passive income. As a new participant in the criptocurrencies scene, the coin is jumping in popularity of masternodes. By maintaining a certain amount in your node, users can get a fixed performance to help protect the network.
Lindacoin came into existence in July 2017 and offers a return in two ways; Its blockchain is a hybrid model that combines test work and betting test. Like litecoin, a Scrypt hash algorithm is used.
Masternode Holders can expect an annual return of around 99 percent and secure instant and fast transactions for Lindacoin, abbreviated as LINDA. To run a masternode, you will have to bet 30 million LINDA, with a minimum age of 24 hours.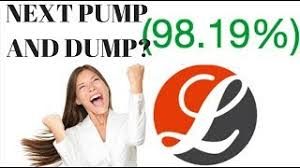 For now the main exchange in which LINDA can acquire is Cryptopia, a popular exchange of small capitalization ccriptocurrencies. The currency is also available on Yobit and CoinExchange. And as is natural to wait, as its adoption grows, it will most likely be able to get it in more exchanges.
Currently the currency is ranked low according to CoinMarketCap.com, but there is great potential for this criptocurrency of young people, since Lindacoin also plans to offer encrypted messages and private transactions with addresses of secrecy.
The portfolios for Windows, Linux and MacOX are currently available, with iOS, Electrum and Android compatibility coming soon.
Transactions are confirmed in a second, so Lindacoin is likely to become hugely popular and can become another Dogecoin, rivaling its market capitalization in the next year. Lindacoin arrives as a new fast criptocurrency used for payments and with a small, but growing community, that could see significant growth in the rest of 2017.
We invite you to follow the day by day about the cryptocurrencies, blockchain and bitcoin world at Crypto-economy.