Kraken CEO Jesse Powell is an extremely angered man following the supposedly hugely inaccurate report by The Block Crypto that published March 13th. The report claimed that Kraken exchange was involved in exchange malpractice of wash trading which is just inflating trade figures to portray an image of extreme activity when in reality the exchange is suffering from illiquidity of assets.
The Block report cited evidence from an institutional trader who allegedly contacted The Block and gave the evidence which involved a stop order trade that was executed much lower than anticipated.
According to the anonymous source, whose trade order was for $10,000 worth of Ether [ETH], the order was executed at a much lower price. In the trader's opinion, the trade order caused a 4% drop in the price of ETH on the Kraken exchange, a highly unlikely scenario if the reported trade volume of $12 million in ETH was accurate. This incident led the trader to conclude that the reported trade volumes by Kraken were false.
Once the article was published, Powell took to Twitter to defend his exchange saying that the article presented facts that were grossly inaccurate and filled with biases. He also demanded an apology from the media.
In an ensuing correspondence between him and Mike Dudas, the founder of The Block, Powell wrote:
"You didn't report "news". You wrote a heavily biased and negative opinion piece based on a one-off tip from a random guy with no effort to corroborate and no effort to seek comment from the company. Of course, I'm going to defend myself. I will accept your apology as well."
Mike replied with
"I am sorry that you were not pleased by our accurately reported piece."
This particular reply did not meet Powell's requirements of an appropriate response which also prompted another scathing tweet to Mike advising him on how to do his job. His tweet read:
"It was not accurately reported. There are numerous false and misleading statements in the piece. Since nobody over there seems to have a clue wtf is going on, I did your editor's job for you."
Powell also attached the image below which corrects all the facts that were in the said piece.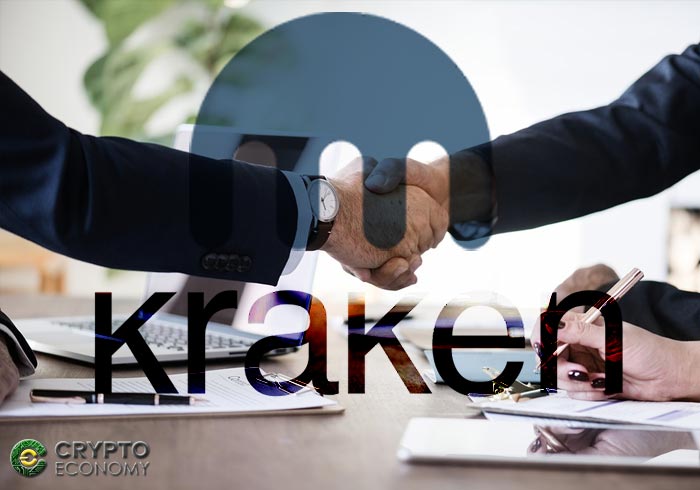 In the bitter exchange mostly from Powell, he claimed that the 'trash' piece was written in retaliation to Powell's lack of empathy towards Coinbase during their #deletecoinbase scandal due to its acquisition of the Neutrino blockchain intelligence startup. His claim was that "Obvious #deletecoinbase retaliation hit piece. @mdudas an epic Neutrino apologist but I get it — you're scared for your life. Only excuse for this trash."
The piece is yet to be taken down and neither of them is willing to back down from their positions which led to a standoff which is as of press time unresolved.