Have you ever thought of keeping some of your precious bitcoins in a retirement account? If you have, you probably found out quickly that there were very little if none financial institutions that supported self-directed IRA that could take your crypto.
Well, now you can. Trust Kingdom, an independent qualified custodian of a variety of assets including both legacy and contemporary has launched a new hybrid account dubbed Choice which will allow workers to invest their bitcoins in addition to their safe assets tax-free until retirement. Tax will only be charged upon withdrawal.
The allure of this new account is that now individuals who have or are willing to experiment with some exposure to bitcoin will be able to do so while also hedging their bets. Retirement account returns are usually minimal to negligible upon withdrawal thanks to inflation, however, bitcoin now offers the chance to increase these retirement savings significantly (given bitcoin lives up to the promises of its creator.)
Over the last decade, the asset has made early adopters billionaires and it can give handsome returns to people starting right now. Depending on how long someone has between their current age and 59½ years – when they can cash out, their savings could balloon to a sizable retirement egg nest.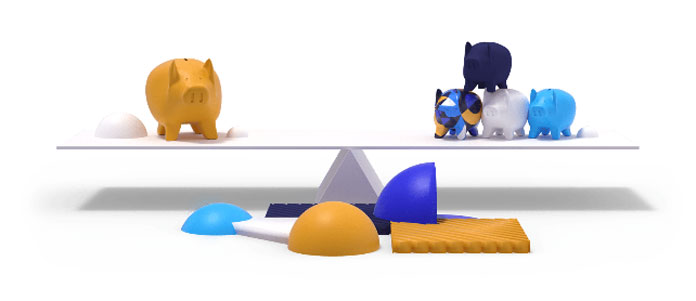 "By our estimates, there are 7.1 million Americans who own bitcoin, have a retirement account, but currently don't have the option to hold bitcoin in their retirement account with their other assets," Kingdom Trust CEO Ryan Radloff said in a statement on Wednesday. "That changed today, bitcoiners now have a choice and it's backed by one of the top retirement custodians in the market."
"Most people have more investable discretionary dollars in retirement accounts than they do in brokerage accounts. Account balances are materially larger than at Kraken or a Coinbase, and the average purchase size is much larger than what you would see on an exchange," Radloff added.
Kingdom Trust purchased Choice Holdings earlier this year, which was a crypto startup created by former Coinshares employees. Choice Holdings was integrated into the Kingdom Trust family of products and now enables customers the choice to trade both traditional assets including stocks and bonds as well as exchange-traded funds (ETFs) and digital assets.
Trading of digital assets such as bitcoin attracts fees of 1% while trades in the traditional assets are free. To market the launch of Choice's hybrid IRA account, Kingdom Trust is running a promotion that will see the first 1,000 clients who open an account get their hands on free $62.50 of bitcoin (~640K sats).