Bitcoin and other cryptocurrency tokens continue to shock investors and traders with unexpected price fluctuations and random market trends. This year, the crypto market caused devastation as Bitcoin and many other renowned coins lost their values by over 50%. However, the month of July gave some hope to crypto enthusiasts, as the charts painted a greener image.
The largest cryptocurrency token, Bitcoin suffered major losses in the second quarter of this year. All three months of this quarter posted massive degradation in its value. But July proved to have some better days for the token. Bitcoin climbed back to the range of over $20,000. The coin posted mammoth gains in July, making it the best month of the year.
Bitcoin Posted Double-Digit Percentage Gains in July
Several factors led to the decline of the digital asset industry this year. However, the market is gaining its composure back gradually. Bitcoin posted over 17% gains in July. It gives hope to many investors and traders who were stuck in their positions and holdings. At the time of writing, BTC is valued over $23,300. It has a market cap of over $446 billion. The coin has gained around 7% in weekly changes as well.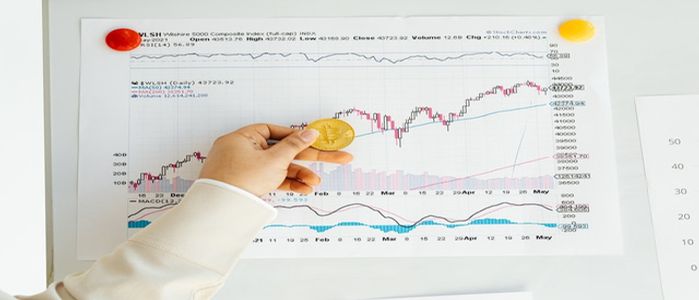 The rising inflation, poor macroeconomic conditions, and the war between Russia and Ukraine caused a significant dent in the crypto market. Not only crypto, but several other financial markets experienced a similar situation. It led to Bitcoin's worst ever quarter with a loss of over 55%. But the start of the new quarter has been encouraging so far.
Several events in July led to positive momentum in the crypto sphere. The token reached the mark of $24,500 and dropped to $23,000 later. In July, the FED increased interest rates and President Joe Biden admitted that the country is in recession. Also, the record US CPI numbers also contributed to the market performance.
Many Bitcoin geeks are expecting a bull run from the crypto market. However, historical data suggests that August has remained a typically bearish month in previous years. But there were a few exceptions. The coin soared by 30% in August 2013, and by 65% in August 2013. On the other hand, the coin also struggles in September but the last quarter produces the best results. But it is yet to be seen if Bitcoin and the crypto market persist with their trend or produce unpredictable results in the coming months.