Controversial Australian computer programmer Craig Wright, who adamantly claims to be the creator of Bitcoin – the pseudonymous Satoshi Nakamoto – lost his defense case against the estate of his former business partner David Kleinman.
On a Monday, August 26th hearing at a Florida magistrate's court, Wright was ordered to forfeit half of the claimed bitcoins that he and Kleinman allegedly mined before Kleinman died in 2013. This amounts to about 550,000 bitcoins which is currently valued at well over $5.5 billion.
In addition, any intellectual property that Wright will have a claim to including the Bitcoin whitepaper will have to be attributed to Kleinman's estate as well in equal share. This is assuming that indeed Wright is Satoshi, a matter that was not before the court and therefore preceding Judge Bruce Reinhart did not pronounce himself on the same.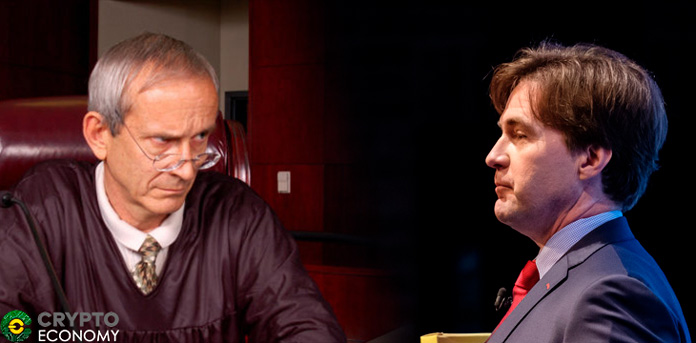 This particular case was brought before the court by Ira Kleinman in February last year. Ira is Dave Kleinman's brother. Ira claimed that Wright had defrauded his brother off his share of the bitcoin that the two mined between 2010 and 2013 which amounted to a total of 1.1 million coins.
The deal at the time was allegedly to split the profits half in half so Ira was seeking the fair share of the business's proceeds now that his brother had passed on. Wright, on the other hand, claimed that David had willingly forfeited his coins to a trust they both chose called Tulip Trust to which he provided fabricated evidence of the conversations that led to the creation of the trust.
In his decision, Judge Reinhart described Wright's evidence as "not credible" following to the numerous loopholes that were discovered through several qualified witnesses. District Judge Beth Francine Bloom will also have to adopt the decision from Judge Reinhart in follow-up proceedings. In addition, it is quite expected that Wright will file for an appeal of the decision considering the sum of money in question but so far no plans have been divulged to the press by his preventatives from Rivero Mestre LLP. Kleinman was represented by Kyle Roche and Velvel Freedman of Roche Freedman LLP.
It is, however, entirely possible that Wright is not the creator of Bitcoin and therefore does not have a claim to the Bitcoin intellectual property. If that's the case then there won't be any IP to share with the Kleinman estate. However, for the mined coins, it does not prove that Wright is Satoshi and several people mined Bitcoin before 2013. This determination does not bring us any closer to knowing who the real Satoshi Nakamoto is but it does prove that Wright is indeed a fraud.