Leading Japanese e-commerce giant Rakuten launched its highly anticipated cryptocurrency exchange dubbed Rakuten Wallet on Monday, August 19th, a year after acquiring Everybody's Bitcoin exchange for a reported equivalent of $2.4 million in JPN currency.
The exchange was initially due for launch in April this year but the launch had been delayed due to undisclosed reasons. In a press release Rakuten stated that the exchange will initially support spot markets for three leading cryptocurrency assets including Bitcoin [BTC], Ethereum [ETH] and Bitcoin Cash [BCH].
According to the press release, the platform will only be available to Rakuten Bank account holders and has been launched as an application for the Android platform. iOS users will have to wait a while longer but no definite timeline was provided for the launch of the iOS application. There is, however, an announcement on the same expected to be made early next month.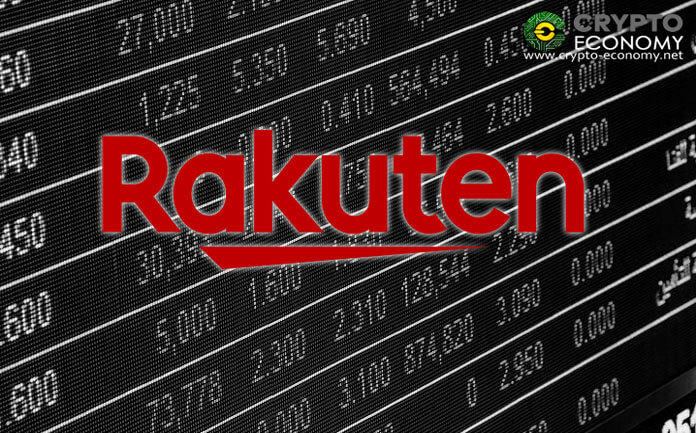 The exchange launches to a highly regulated environment following a series of exchange hacks over the past couple of years. Exchanges such as the recently acquired Coincheck lost one of the biggest sums in the history of the cryptocurrency industry at $550 million in a January 2018 attack.
Infamous Mt. Gox exchange, one of the biggest exchanges of its time lost about $350 million back in 2013 due to an alleged hack. Zaif another exchange registered in Japan was pilfered off $60 million last year. Following the hack of Coincheck, Japan's regulatory agency, the Financial Services Agency (FSA) put in place extremely stringent measures to protect traders' funds.
Rakuten announced that in order to ensure customers' funds' safety, the entity will separate the company's funds from the customer funds and store them offline in secure cold storage facilities.
The funds will be held in trust accounts provided through Rakuten Trust Co., Ltd, another affiliated entity of Rakuten Group. The funds will be managed through savings accounts that will be held on the Rakuten Bank Ltd. Private Keys to these customer funds will be managed through multisignature schemes.
"Two-step authentication is also required when logging in, withdrawing money and withdrawing assets," the exchange noted in the press release.
There, apparently, will not be charges for transactions on the platform including when depositing assets, selling or buying both to and from fiat against the supported crypto assets. However, asset withdrawals will not be free. For fiat withdrawals, the platform will be charging 300 JPN while crypto withdrawals will be charged at the rate of 0.001 BTC, 0.01 ETH and 0.01 BCH for the respective assets.
The exchange expects to improve upon its services in the future including the launch of the iOS application and expanding its crypto-asset support.