Admission of bitcoin in the financial markets continues to increase. At the moment it was the turn of Japan, which in a first agreement of this type through the company Fisco Ltd. has issued bonds denominated in bitcoins.
After becoming a legally recognized payment method in Japan, Bitcoin will be recognized as a financial asset. The bond sale took place on August 10, where a unit within Fisco issued a three-year, 200-dollar bond to another firm within the group to see if the instrument could be useful for fundraising. The debt pays a coupon of three percent and returns 200 bitcoins to the holder at the maturing.
The growing ecosystem in Japan is seeing companies not only embrace cryptography, but also devise new ways to make money with bitcoin. Following the legalization of bitcoin as a payment method on April 1, many large retailers such as Bic Camera were quick to integrate the digital currency.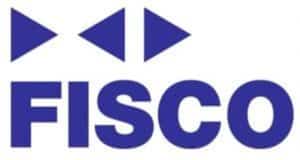 The bitcoin bonus means the arrival of digital coins into the world of high finance. The emerging of the financial instruments surrounding bitcoin is bringing cryptography closer to a traditional financial product. More derivatives and financial instruments based on bitcoin will add liquidity to the markets and increase the effectiveness of price discovery in the markets.
Bitcoin has experimented an increase in the interest of institutional investors and the general public as the market is traded at a record price.
With a friendly ecosystem with the bitcoin stimulated by the Japanese government, it is expected to emerge many more innovations from companies like Fisco Ltd. This story has just begun and promises to be very interesting.
We invite you to follow the day by day about the cryptocurrencies, blockchain and bitcoin world at Crypto-economy.