The movements of altocoins continue in very interesting dynamics. Dash is a good example of this. Being one of the cryptocurrencies considered part of the Top 10 of cryptocurrencies, initially created under the name of Darkcoin, the project also has made some attempts to approach a wider public; Changed its name to Dash to avoid associations with the darknet, and invested a great effort to become a truly anonymous crypton.
The Dash architecture makes use of masternodes, which can be operated by anyone with 1,000 Dash, and who make the whole network run much faster than Bitcoin. The operators of Masternode are those who can vote for questions about the future evolution of the project. However, this solution is widely criticized now because of the significant growth in Dash's price; While at the beginning Dash was worth a few cents, its current price of just under $ 200 makes having a 1,000 Dash a thing that most people can not afford.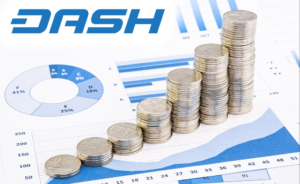 Sibcoin, on the other hand, uses the Stribog algorithm to make the whole system ASIC-resistant while using Dash's X11 algorithm. For this reason, Sibcoin mining is currently possible only with GPUs. This guarantees a greater degree of decentralization.
The price of Sibcoin, however, could continue in the wake of Dash. Although his letter spent most of 2016 as a flatline, in 2017 the situation has changed dramatically; In just a few months, the price managed to grow to $ 1.00 from practically nonexistent levels, and the forex market cap has reached $ 15 million in the same period of time. This is due to the fact that the project team devoted much effort to building a dedicated community around Sibcoin.
The project does a lot to literally bring the cryptocurrencies to the people. In recent months, Sibcoin has announced several services that could attract those who only have superficial knowledge of digital coins or, in some cases, have none.
One of these services is Perevod.io, which, through the use of a cell phone and a few partner exchange services, allows Sibcoin to be sent anywhere in the world. Most notable is that the recipient may have no idea of any involvement of the cryptomoneda in the transaction as all they would get is their local currency.
Another recent development in Sibcoin is the integration of the currency into Moneypolo, an international payment processor that works with both traditional companies and companies related to cryptography.
All this makes Sibcoin one of the few altcoins that have been connected to real-life use cases and can be exchanged directly for fiduciary money, not through bitcoin. With Perevod.io, users can bypass all traditional money remittance services, avoiding all the complexities inherent in dealing with cryptoconversion. With the integration with Moneypolo, Sibcoin can be sent to a plastic card and then used for regular purchases.
The team has also announced that it is working on a service that could allow users to send money directly to numerous plastic cards issued under any jurisdiction at a time.
With its ever-increasing price and new services being developed on a nearly regular basis, Sibcoin could become one of the world's most notorious cryptoneses on a short term.
We invite you to follow the day by day about the cryptocurrencies, blockchain and bitcoin world at Crypto-economy.