As Bitcoin (BTC) rose to trade above the $22,000 level, Yahoo Finance analyst, Jared Blikre, tweeted that $40,000 could be "a big upside target" for BTC. Blikre also explained how this uptick may benefit traders-turned-HODLers.
At the time of writing, Bitcoin (BTC) gained more than 2.70 per cent in the last 24 hours to hover at $22,229. The world's largest cryptocurrency has rallied, climbing nearly 12.50 per cent over the last 5 days. BTC seemed to break out of the narrowest trading range in about two years, as a drop in the dollar renewed demand for battered risk assets worldwide. According to CoinMarketCap, The flagship token's dominance rose 0.54 per cent over the day to 39.69 per cent.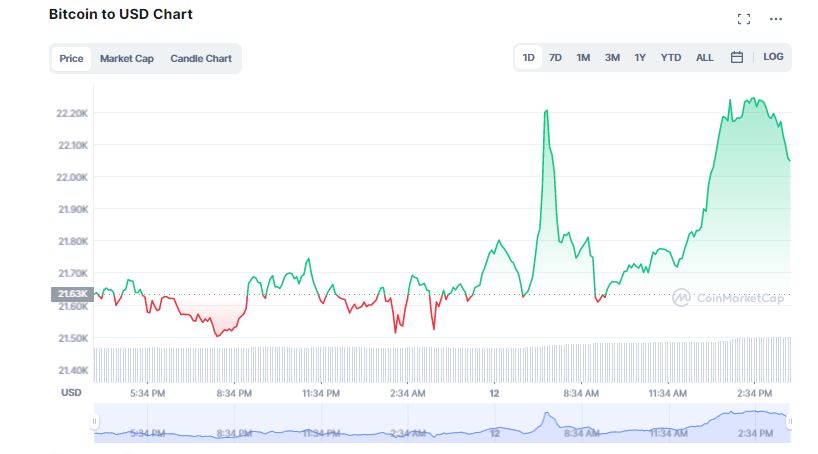 Why BTC Could Double Soon?
$BTC forming pretty big base at ~$20k, with $30k and $40k big upside targets
Tons of 2021 price memory from $30k to $60k
How many traders-turned-HODLers take that 1 sat profit when price comes back to their entries?
Momentum is keyhttps://t.co/RCxnXj8WZV pic.twitter.com/m8MjcDQm0I

— Jared Blikre (@SPYJared) September 11, 2022
As per a recent tweet, Blikre, revealed that Bitcoin (BTC) has formed a big base at the $20,000 level, with $30k and $40k big upside targets. Despite slipping to $20K thrice in a month, the analyst remains bullish on the digital asset. He seemed pretty confident that BTC could double in price very soon. Blikre predicted that once Bitcoin (BTC) crosses $30K, it might soon head towards $40K in a similar 2021 fashion.
The Yahoo analyst said the current prediction is based on last year's trend on how Bitcoin (BTC) climbed from $30,000 to $60,000. However, the outcome may not be as rosy as Blikre's anticipation since the Feds are expected to meet this week again, to discuss further interest rate hikes to check soaring inflation.
In a statement, Edul Patel, CEO and Co-founder of Mudrex, confessed that Bitcoin (BTC) is signalling a bullish momentum and could rally towards $24,000 level this week. He further added,
"However, if it fails to break this region, we could see it retest the $20,700 area."
Cryptos Trade in a Mixed Bag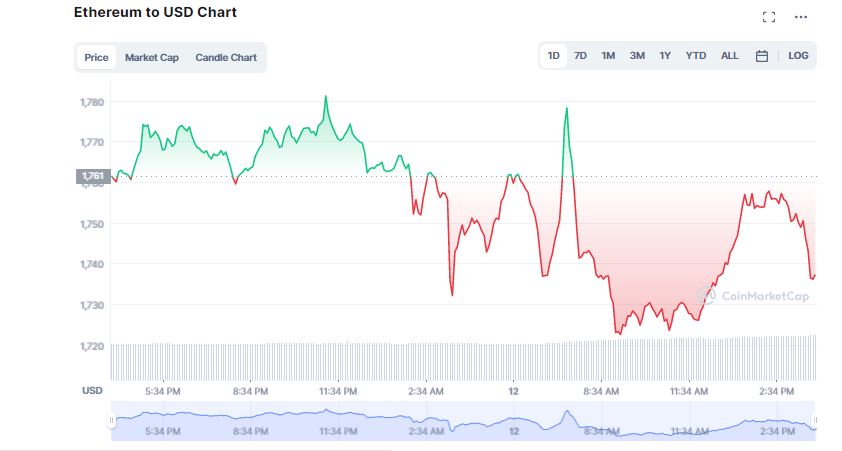 Meanwhile, Ethereum (ETH), fell marginally by 0.77 per cent in the last 24 hours to currently trade at $1,750. The world's second larget cryptocurrency leaped by more than 11 per cent over the last 7 days. Patel claimed,
"Ethereum, also broke above its resistance at $1,778. If sellers cannot seize the current level, there is a chance that ETH might test the $1,819 level shortly."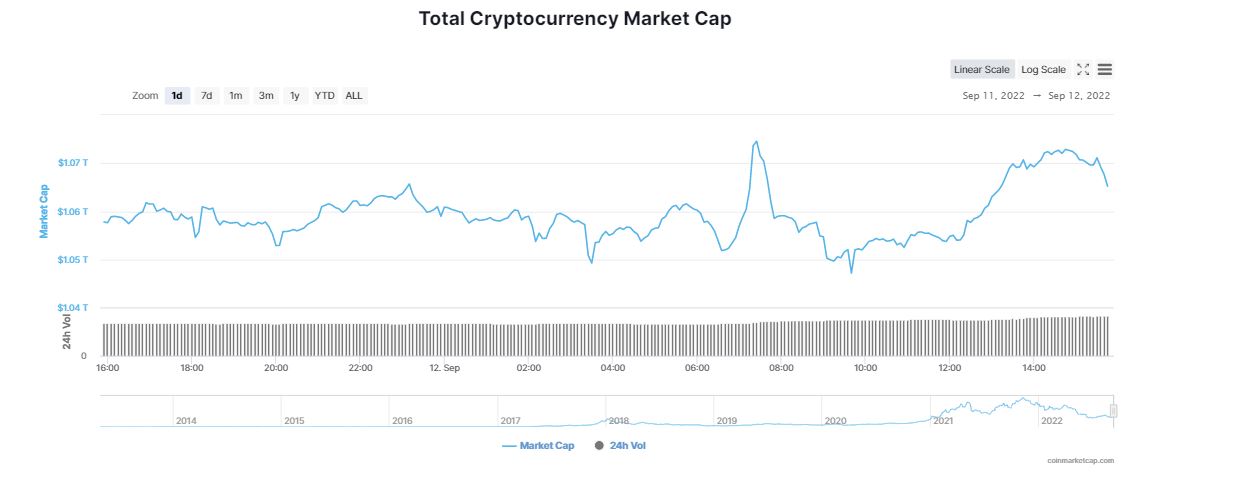 Meanwhile, Solana (SOL) surged a whopping 8.58 per cent over the past day to stand at $37.48, at print time. Cardano (ADA) and XRP were trading with slim cuts in the past 24 hours whereas Polkadot (DOT) and Avalanche (AVAX) gained. The global crypto market cap today was above the $1 trillion mark, rising 1.16 per cent in the last 24 hours to $1.07 trillion.